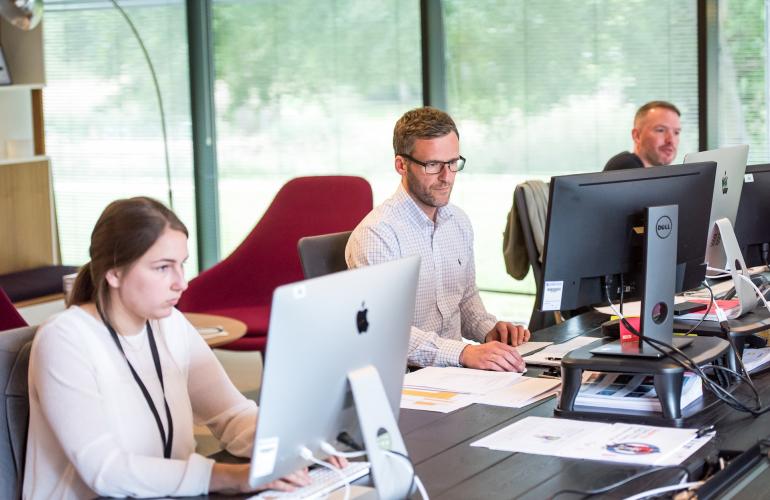 Microsoft To Provide 3600 Jobs In Qatar. Latest Updates
The leading US tech company Microsoft has announced that it will provide 36000 jobs in Qatar in the coming days. In addition, it will set up a cloud data center service with the help of the Qatar government. This is good news for all those IT professionals looking for suitable jobs in Qatar.
Qatar has been making money by selling petroleum products and natural gas to foreign countries for a long time. But now, it is diversifying its economy, which can help it generate revenues from different sources.The Qatar government is doing everything possible to develop tourism, medical, aviation, and other industries as soon as possible. In addition,the establishment of Microsoft's cloud data center will strengthen the IT sector in Qatar and help attract IT professionals from all over the world. We must never forget that the Qatar government is working on vision 2030 to diversify the Qatar economy.
IT jobs in Qatar
Qatar is rapidly emerging as one of the most popular destinations for IT jobs as Google, Amazon, Yahoo, Microsoft, and other companies are available in this country.They provide many IT jobs to eligible professionals and help them lead a high-quality corporate life. Therefore, Qatar is an ideal location for you if you are a website developer, app developer, website optimization expert, Internet security specialist, etc.
Preparing for IT jobs in Qatar
After completing your education, getting at least five years of experience working with IT companies in your home country and learning essential skills in demand will be the best. It will help you to know how IT companies work and establish yourself as an expert IT employee. You can also move to Qatar as a fresher IT employee, but you will not get the benefits enjoyed by an experienced IT individual wants. Contact B2C Solutions and start processing your application for IT jobs in Qatar. HR professionals will scrutinize your resume and enable you to participate in interviews conducted by various IT companies. With their help, getting an IT job in Qatar has become easier.