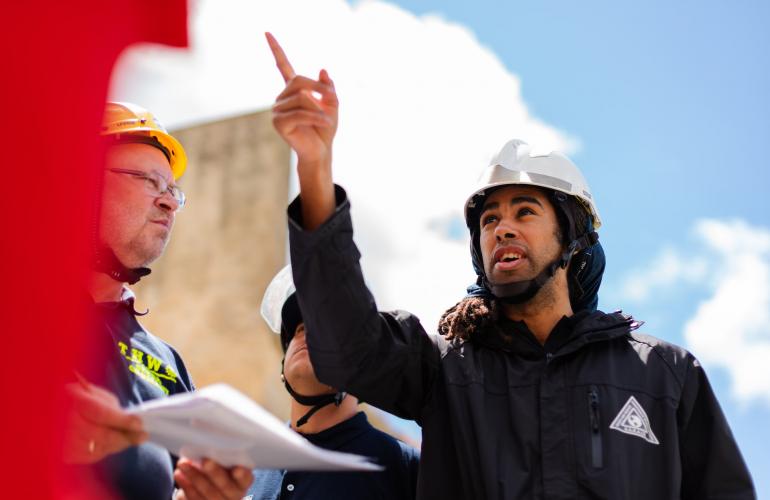 Top 5 Developed Countries That Send Workers To Qatar
The extraordinary development of Qatar surprises individuals living in different countries. Large and beautiful skyscrapers, neat and clean roads, and the availability of many companies and business organizations symbolize modern-day Qatar.Professionals from developed countries migrate together for jobs and employment opportunities and provide services to companies. Today's article discusses the top 5 developed countries that send workers to this developed Middle East country.
● The USA 🇺🇸
Total number of USA citizens working in Qatar: 40,000
Qatar attracts working professionals from the most developed country- the USA. It sounds surprising, but it is true. American professionals working in Qatar are engaged in the IT industry, aviation, engineering, hospitals, etc.
● The UK 🇬🇧
Total number of UK citizens living in Qatar: 22,000
Working professionals from England are engaged in different industries in Qatar and contribute to its overall development. English professionals are famous for their dedication to their work and for offering high-quality services to companies. You can see UK professionals working in aviation, information technology, medical, schools and colleges, engineering, and construction in Qatar.
● Canada 🇨🇦
Total number of Canadians living in Qatar: 9,200
Many Canadian working professionals live in Qatar and work in different industries such as medical, aviation, engineering and construction, tourism, education, etc. They are among the highest-paid working professionals in the country. Companies and business organizations in Qatar love to hire Canadian professionals because of their excellent work quality, dedication to service, and multitasking abilities.
● France 🇫🇷
Total number of French workers working in Qatar: 5, 500
France is the most developed country in the European Union. Still, many french workers love to move out of the country to get suitable employment opportunities. Qatar is one of the most popular destinations among highly skilled French workers. They are engaged in several industries that demand highly experienced and well-educated individuals.
● Spain 🇪🇸
Total number of Spanish workers in Qatar-4000
Many Spanish workers are engaged in different industries in Qatar and earn sufficient money every month. In addition, companies and business organizations hire Spanish workers because they provide high quality services and help them grow much faster.
If you live in a developed country and are willing to migrate to Qatar for jobs and employment opportunities, contact B2C Solutions now. We will provide all the necessary information and help you get the best jobs in Qatar as per your educational qualification and work experience.