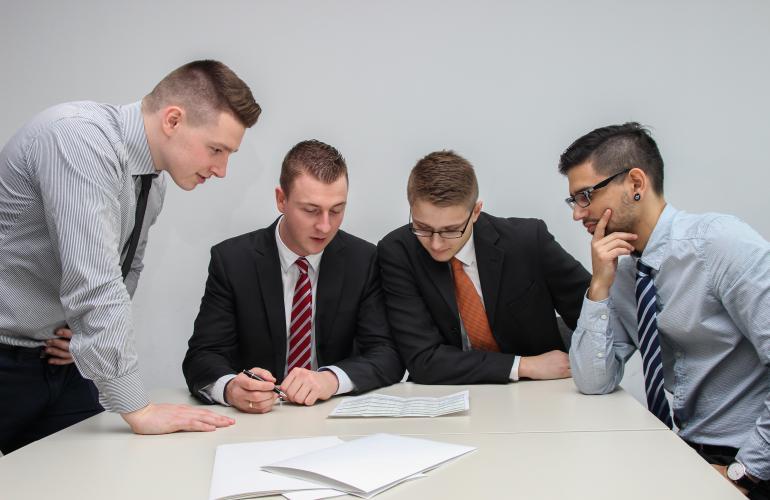 Preparing Yourself For Jobs In Qatar: Follow These Tips Recommended By B2C HR Experts.
Many professionals in undeveloped countries wish to go to developed countries for jobs and employment opportunities.Many of them choose Qatar as their favorite job destination.But the unfortunate thing is that they apply for Qatar jobs without doing any homework and land in trouble unknowingly. We have observed that many individuals apply for Qatar work visas, but only a few can migrate to Qatar.That is why we have prepared a list of actions every job aspirant must take before relocating to this developed Middle East country.
● Polish Your Professional Skills
Qatar government gives a red carpet welcome to individuals with excellent educational backgrounds and professional records. For example- If you are a website developer,ensure you have sufficient knowledge about the latest programming languages,website design,trends, etc. It will increase your possibility of employment with prestigious companies and organizations in Qatar.
● Create An Empathetic Resume
It wouldn't be wrong to say that an emphatic resume is the mirror of a job aspirant. It allows HR professionals to look at your details, understand your professional skills, and help you get a suitable job accordingly. But the sad reality is that 90% of all individuals mention bogus information in their resume, which backfires them later. Therefore, you must get in touch with a professional resume writer and make your biodata. An ideal resume carries all essential information about the candidate, such as his full name and address, mobile number and email ID, educational qualifications, professional achievements, work experience, extracurricular activities, likes and dislikes, career goals, etc. The resume writer should present all this information in a proper sequence that allows HR professionals to grab important information about you at first glance and determine your eligibility for available jobs and employment opportunities. A good resume makes a long-lasting impression on HR professionals and encourages them to process your application faster.
● Update All Documents Without Fail
To migrate to Qatar for jobs and employment opportunities, you must update your documents. They include a valid passport, latent passport size photos, educational certificates, professional achievement documents, work experience letter, employment details,no objection certificate,medical report etc.You are supposed to update all documents before applying for Qatar jobs.The unavailability of certain documents affects your chances of getting a suitable employment opportunity.
● Verify The Company Records
All job aspirants must verify the company background before accepting a job offer.It helps to protect their interest in Qatar in the best possible way and avoid legal problems that often surface due to breaching specific laws. Generally, it is difficult for people living in different countries to verify the details of companies in Qatar. They must contact B2C Solutions- a leading HR and human resource company. Upon your request, our HR professionals process your application and conduct a background check to ensure that you are dealing with the right company. In the past, many working professionals from different countries successfully got suitable employment opportunities with prestigious companies with our help.
● Increase Your Knowledge About Qatar
Differences in culture, work ethics, and business climate often leads to clashes and disputes. In addition, we have observed that many foreigners working for jobs and employment opportunities do not know the country. As a result, they do unwanted things and land in legal trouble. Therefore, you must learn more about Qatar from different sources and familiarize yourself with its culture.
Qatar is an Islamic country that follows strict rules in everyday life. Foreign professionals are required to obey the local laws, show respect to the culture and tradition of the inhabitants, and perform their professional duties per the established code of conduct. The public display of kissing, hugging, and other activities (like you see in western countries) is strictly prohibited in Qatar.
You should do your regular job honestly and never break the established rules and regulations. Also, you should maintain distance from female employees and don't try to harass them in any way. Violation of laws results in the termination of the employment contract, financial sanctions against you, jail terms, and even deportation. When you are in Qatar for jobs and employment opportunities, never participate in any such event that leads to public outcry, social unrest, or a law and order situation. You must know more about Qatar and be alert while in the country. Even a single silly mistake is sufficient to land you in jail.
● Makeup Your Mind For Qatar Jobs
It is often said that money doesn't come easy. We have to work smart to earn bread and butter. Just ask yourself a simple question: Are you ready to leave your near ones for Qatar jobs? Are you able to live in Qatar for three years continuously for jobs? Can you handle different aspects of life while living alone in Qatar and performing well in a company? We have observed that a good number of individuals apply for Qatar jobs and move to the country without solid preparation. Staying away from your home country for three or more years may be emotional torture for home-sick people. Therefore you must consider all factors of employment opportunities in Qatar and make up your mind about a long-term stay in this country. Generally, companies and business organizations are not interested in hiring candidates that don't live up to their employment contract and want to return to their home country in the middle of the term.
Consultation With B2C Solutions Makes Things Easier For You.
We have an excellent track record of providing all-inclusive information about jobs and employment opportunities to candidates and helping them know the different aspects of working in Qatar. So get started with us today to apply for Qatar jobs and draft a suitable employment contract with a prestigious company.We do everything possible to protect your interest in employment opportunities and help you fulfill your professional dreams.