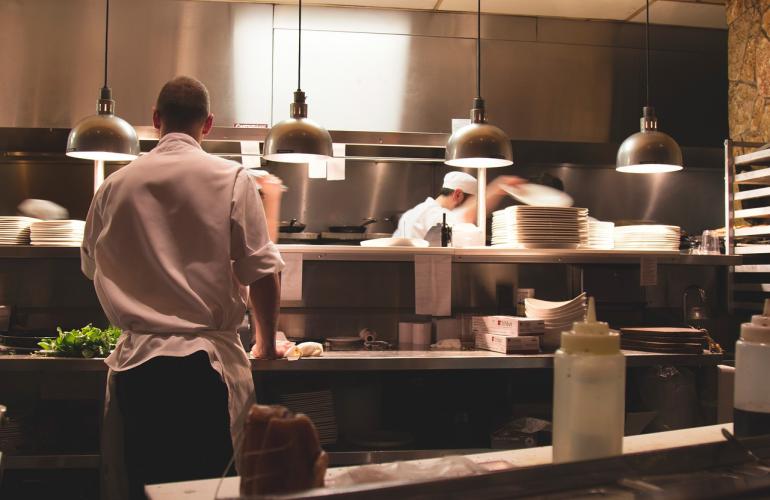 FIFA World Cup Qatar Jobs: Start Your Career As a Chef 👨🍳
When individuals travel abroad with their kith and kin, they love to have delicious food items offered by hotels and restaurants.Qatar is home to many small and big hospitality brands, which are famous for exceptional food items and high-quality services to all customers.Qatar is a paradise for you if you know how to cook Indian, Chinese,Thai, and a wide range of food western food items.
During the FIFA World Cup 2022, many individuals from different countries are expected to visit the country.They will stay in hotels and restaurants as per their budget and preferences.Therefore hospitality chains in Qatar are desperately hiring professional chefs and cooks 🍳. It will increase their ability to serve delicious food items to many customers during the festival and make them feel crazy. 🚶‍♀️
How To Find A Suitable Job As A Chef In Qatar?
A good number of hotels and restaurants working in Qatar always look for experienced and well-educated chefs who are capable of making different types of delicious foods loved and appreciated by people belonging to different geographical locations.You must complete your primary education and gain at least five years of experience working with various hotels and restaurants in your home country to get a good job in Qatar. Individuals with hotel management degrees get good job opportunities. As a Chef, you should be able to cook a wide variety of food items per the standard protocol and maintain the quality in all circumstances.
To find a suitable job in Qatar with prestigious hotels and restaurants, start your job hunt journey with B2C Solutions- the most reliable human resource company. You need to submit an updated biodata, latest photos,educational certificates, experience letter from previous employers, and identity proof to get your application processed, participate in interviews conducted by companies,complete formalities, and successfully move to Qatar after finalizing everything.
One of the main benefits of working with this human resource company is that it makes the job hunt process fast and painless, crafts suitable employment contracts, provides basic information about Qatar jobs and work environment, and protects your interests. An experienced chef can earn QAR 42,000 per month in Qatar.