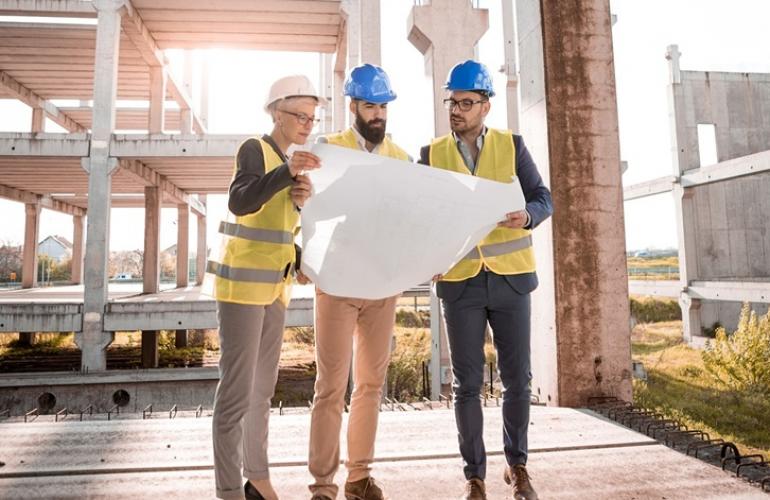 FIFA World Cup Qatar jobs 2022: Preparing Yourself For Civil Engineering Jobs
Qatar is home to many skyscrapers and stunning buildings. The credit goes to civil engineers. On the instructions of the Qatar government, several buildings are being finalized to be used in the FIFA World Cup 2022 and after that. If you happen to be a civil engineer, it's the right time to move to Qatar without second thoughts. It will help you to earn a good amount of money monthly and stabilize your professional career.Companies across the world prefer individuals who have experience working in Qatar. Let's talk about the roles and responsibilities of civil engineers and their earning opportunities in this rich Middle East country.
Civil Engineers: A Concise Introduction
A civil engineer is a very valuable professional in construction work, as he manages the process and exercises careful control over his subordinates. Moreover, he is involved in planning and designing construction and repair works.He coordinates and monitors the work of construction workers,determines the required amount of labor, and compiles documentation.In addition to designing and constructing houses, industrial buildings,shops,and factories, they can also build bridges and hydraulic structures.
Tasks And Responsibilities In General
A civil engineer is a manager responsible for the timing and quality of work. Initially, they work out a plan or project for future work and determine the estimate and deadlines. Next, the selection of specialists begins, and the choice of necessary building materials and the schedule are determined. The last stage is to control the installation of structures, the use of finishing materials, and the work compliance with all legal norms.
Work And Salary
The engineering profession is always in demand, as competition is low and the need for such specialists is exceptionally high. Career development often begins with the position of foreman, then a professional in his field can grow to the role of chief engineer. Such specialists usually work in large or small construction companies and design organizations.Their salary depends on their experience and length of service. On average, they earn QAR 83939 per month.
How Do I Become A Civil Engineer In Qatar?
To master this specialty, you must receive higher education,rigorous training, and professional certification from relevant departments.It is advisable for an established specialist to regularly attend building materials exhibitions, be interested in new technologies in the field of construction, and periodically take advanced training courses.
What Skills Are Needed To Become A Successful Civil Engineer?
A professional civil engineer must be physically arduous and have good health. Specialists in this field are expected to have analytical and imaginative-spatial thinking, attention to detail, and the ability to manage a large staff.
Profession Rating
| Demand rate | 45% |
| --- | --- |
| Payability | 48% |
| Competition | 66% |
| Entrance Barrier | 65% |
| The prospects | 42% |

Get along with B2C Solutions today and explore your opportunities as a civil engineer. With our help, you can quickly find jobs with prestigious construction 🚧 and engineering companies in Qatar.