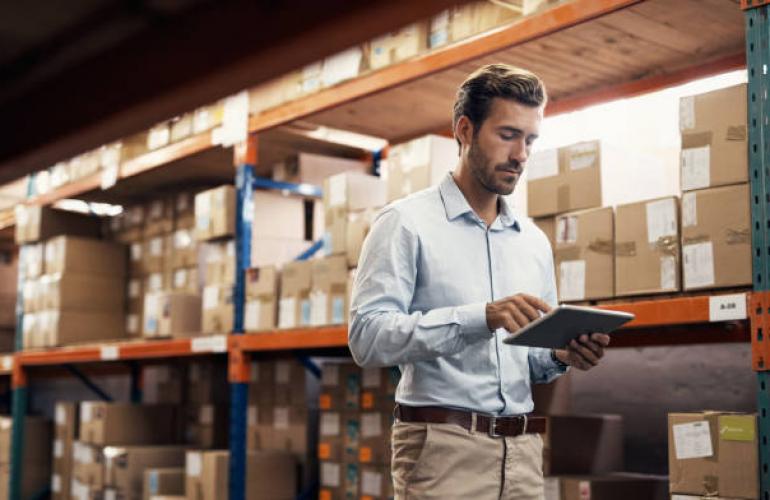 FIFA World Cup 2022 Qatar jobs: Start Your Career As Logistics Manager
Are you looking for a logistics manager job in Qatar? If yes then it's the right time to migrate to this country. The FIFA World Cup 2022 is about to start in a few days and there will be a great demand for logistics managers.
We must always keep in mind that a large number of individuals purchase numerous products online every day. All purchased commodities need to be delivered to customers within the specified time frame. This is where companies and business organizations need experienced and well-qualified Logistics managers. It allows them to organize the cargo delivery from suppliers to buyers and earn great revenues. It is a very challenging profession because a bad decision or mistake made by logistic managers can deprive the employer of a significant share of earnings and damage their reputation.
Qatar is one of the most popular hubs of online trading and business activities. With the rapid growth in different industries and business sectors, the logistic activity ratio has increased significantly. An experienced logistic manager can save the company about 10 to 30% of transportation expenses and help them strengthen their financial condition. Qatar is a Paradise for-
● Warehouse Managers,
● Transportation Managers,
● Dispatcher managers,
● International Cargo Transportation, Managers, &
● Analytical managers.
So, Logistics Managers Do The Following::
● They are responsible for the cargo at each stage taking note of the business plan, terms and conditions of the contract, instructions of the employer, and so on,
● They keep records and evaluate goods in the warehouse, monitor their condition and quality,
● They resolve issues of customs clearance,
● They are responsible for the safety of the cargo and monitor its condition during transportation,
● They monitor the optimal transport load,
● They draw up transport documentation and make sure that documents, especially contracts, are drawn up correctly and correctly,
● Coordinate and monitor drivers, and give them directions if necessary,
● They negotiate with consumers and carriers,
● Arrange transportation in case of return of goods,
● They are looking for ways to reduce costs,
● They develop several optimal routes from scratch, so that they can switch from one to the other in unexpected situations, and also make adjustments to them if necessary, sometimes right when traffic is moving,
● Organize and control the packaging and loading of products in the warehouse.
● Find cargo carriers if they work for manufacturers or cargo owners who need transportation if they work for a transport company, and enter into contracts with them. At the same time, they are responsible for their choice and their reliability. The terms of cooperation must be beneficial to the employer.
● Organize special transportation conditions for dangerous and perishable goods.
● Choose the appropriate transport for transportation, taking into account the characteristics of the cargo.
● They monitor changes in laws in the field of cargo transportation.
● They are engaged in logistics forecasting.
● Control and manage the lower-level logistics staff.
● They monitor transport using monitoring systems.
● They are engaged in product insurance.
Employer's Requirements: What Do You Need To Become A Successful Logistic Manager In Qatar?
The profession is complex as it involves an impressive list of tasks a specialist must perform. Therefore, employers make a list of serious requirements for employees:
● Ability to work with automated control and tracking systems,
● Knowledge of production nuances,
● Foreign language proficiency( English, Arabic, German, Spanish, Chinese, etc,)
● Ability to perform analysis,
● Knowledge of national, regional, and industry standards,
● Ability to use professional software,
● Knowledge of international logistics,
● Knowledge of the basics of management and marketing,
● Ability to build logistics chains,
● Knowledge of transportation features on various vehicles,
● Ability to optimize logistics processes,
● Knowledge of transportation types and the ability to choose the most optimal one,
● Ability to conduct tenders,
● Have the ability to create and calculate a budget,
● Ability to create routes and quickly adjust them, while taking into account applied and physical geography,
● Availability of document management skills,
● Ability to find partners and enter into contracts with them on favorable terms,
● Having negotiation skills,
● Knowledge of regulatory documents regulating foreign economic activity,
● Ability to interact with customs and tax authorities,
● Knowledge of the principles of logistics forecasting,
● Availability of organizational skills,
● Ability to apply time management skills,
● Knowledge of corporate psychology and culture.
● Ability to learn quickly.
In addition, the following personal qualities are required:
● Technical mindset,
● Responsibility,
● Composure,
● Mindfulness of detail,
● Systematic thinking,
● Strategic and tactical qualities,
● Assiduity,
● Sociability,
● Stress resistance.
Salary And Career Prospects In Qatar
Logistics managers are required in transport, logistics and airlines, industrial enterprises, agricultural firms, various factories and factories, military departments, and many other organizations.
Novice specialists should not limit their search for vacancies only among companies engaged in cargo transportation or the production of goods, since these employees are needed in various fields. You can work in multiple Industries as a Logistic manager and earn a good amount of money every month. On average, he can earn QAR 8,734 per month. Your salary might increase depending upon educational qualification, work experience, and performance.
B2C Solutions have been helping individuals from different countries to get suitable jobs in Qatar and pursue bright careers. Feel free to connect us for more information and look for a suitable job.