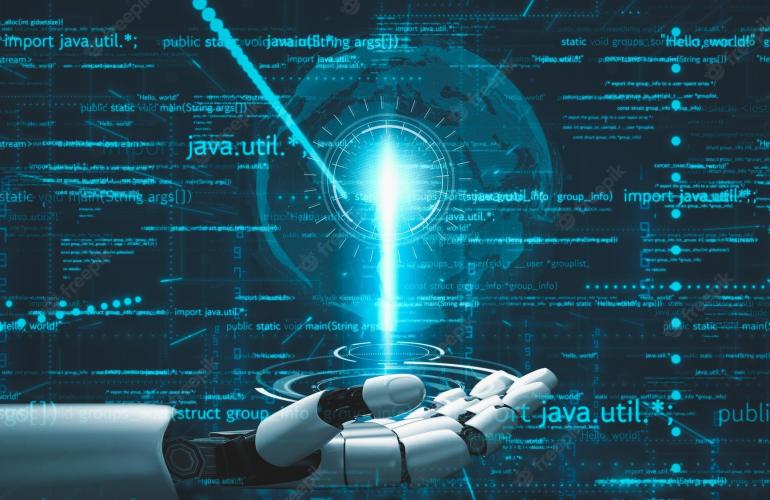 Artificial Intelligence Export: Pursuing A Bright Career In Qatar
An artificial intelligence specialist is a multidisciplinary employee who designs and creates an expert system. It acts as an intermediary between the expert and the knowledge base.This activity includes working with graphic files,computer algorithms, image analysis,and recognition using the three-dimensional visualization method. In addition, a specialist works on creating multimedia works that require a certain amount of knowledge in different areas, so they must be fully developed and constantly learn new things.This profession is relatively young, but it is rapidly gaining popularity. It is suitable for girls and boys with a penchant for humanities and technical education.
Demand For The Profession In The Job Market
An artificial intelligence specialist is a very advanced and sought-after profession. In addition, a professional is a valuable employee of any business company.
Who Is The Right Profession For An AI Expert
An artificial intelligence specialist should have an active life position, an analytical mindset, perseverance, and meticulous attention to detail. A person spends a long time as a monitor in one place, so those who want to master this profession should not have vision and spine problems. At the same time, this is an excellent job for people with disabilities, as a person can do what they love without leaving home and earn good money. Observation skills, imaginative thinking, and a desire to improve themselves will also be essential qualities for the applicant.
Career Prospect in Qatar
We can confidently say that this is the future profession gaining popularity.Its representative can make an excellent career, as the market is not filled with competitors. If a specialist has good skills and strives for self-improvement, they will always be in the center of events and find a job.He can work in large and small office centers, educational institutions, and in the field of theater and cinema.
This is an excellent profession for those who want to start their own business, allowing them to expand their income boundaries, manage their schedule, and move in the direction. Qatar is a fertile ground for AI expertise. On average, they can earn 17,700 QAR per month.
Significant Responsibilities of AI experts
● Extensive data analysis and processing,
● Design of automated systems based on artificial intelligence,
● Software architecture development,
● Creating prototypes,
● Writing and refactoring program code,
● Binary classification and model quality assessment,
● Developing and testing demo models,
● Analysis of robotic processes,
● Training neural networks,
● Conducting research in the field of Data Science, etc.
Searching For An AI Job In Qatar
Business organizations and companies are looking for highly qualified and experienced artificial intelligence experts. To look for AI jobs conveniently in Qatar, contact B2C Solutions now. We have excellent connections with business organizations and companies in Qatar. Upon your request, our HR experts search for available Qatar jobs and make all the necessary arrangements for interviews, documentation, employment contracts, etc. You need to share your updated resume, latest passport-size photos, and required documents with us to process your application for an AI expert job and help you move to Qatar as soon as possible after completing all formalities. Call us today