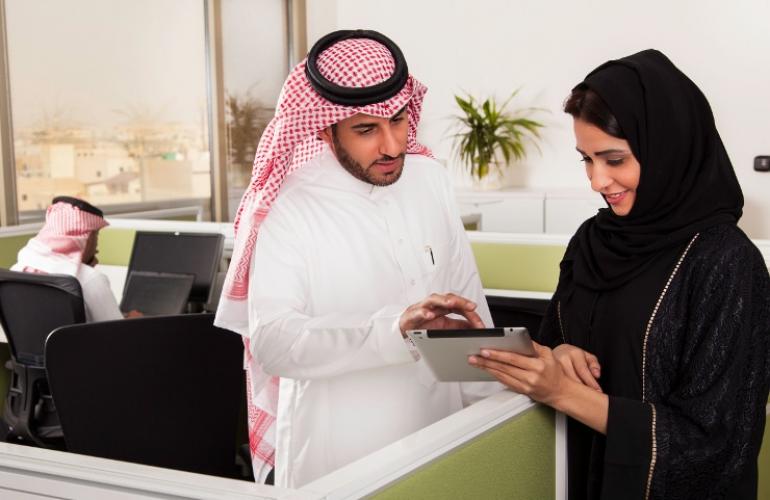 Top Qatar Jobs For Pakistani Immigrants
Pakistan, a small country in Asia, sends many of its citizens to different countries. It has the 6th largest diaspora population. Qatar is one of the most popular job destinations among Pakistani working professionals. Every year, many individuals from Pakistan apply for Qatar jobs and move to the country after completing all formalities. We have prepared a list of top jobs for Pakistani immigrants in Qatar. If you are living in Pakistan and are willing to move to this country, contact B2C Solutions- the best manpower company. Our HR professionals will process your application faster and help you get the best jobs.

● Sales Specialist
The sales and customer service sectors in Qatar are booming. With a high-growth economy, there is always a need for new employees to fill vacancies in these vital fields. As a result, plenty of job openings are available at companies of all sizes and industries. The pay range varies, but salaries generally hover around QR7000 to QR12,000 per month.
In addition, many employers offer commission-based schemes which can add an extra income stream on top of your basic salary. To be successful in the sales world, you'll need excellent communication and interpersonal skills. Moreover, good problem-solving ability is also essential.
● Secretary
Secretary is a popular job title among Pakistani immigrants due to its good pay and benefits and the variety of industries it can employ, ranging from banking to marketing. Additionally, Pakistani immigrants enjoy excellent customer service skills, often leading them to work in this field.
● Storekeeper
As a storekeeper in Qatar, you must be attentive to your customer's needs while ensuring inventory levels are maintained. You'll also monitor complaints and disputes, ensuring they're resolved quickly. Communication and organizational skills are essential for keeping everything running smoothly. The salary is good compared to many other jobs in Qatar, but there are plenty of career opportunities within this field.
● Service Booking Agent
The role of a service booking agent at a business requires excellent communication and organizational skills. They need to handle demanding customers calmly while keeping the work environment fast-paced. It's also an ideal job for those who enjoy interacting with people, as it involves dealing with clients regularly.
● Front Desk Receptionist
The front desk receptionist is one of the most important jobs in a business. They are responsible for greeting guests, issuing refunds, and answering questions. As such, they must communicate effectively, handle stress well and have excellent organizational skills.
To qualify for this job, you will usually need at least a high school diploma or equivalent and fluency in English. However, many employers also look for customer service experience. Therefore, having previous work experience dealing with customers would help your chances of getting hired as a front desk receptionist.
● Waiter or Waitress
Waiter or waitress vacancies can be found in upscale restaurants and cafes. As a customer service executive, the role of the waiter or waitress requires fluency in English and knowledge of cuisine. They must also have good communication skills and handle demanding customers with poise and professionalism. In addition, they may work as waiters or waitresses depending on their job role at the establishment.

Conclusion
There are many top Qatar jobs for Pakistani immigrants. You just need to know what's happening in the Qatar job market, brush up your skills, and apply for jobs accordingly. B2C Solutions are always happy to process your application for Qatar jobs. It is the best manpower company in Qatar, which helps both companies and employees to strike mutually beneficial employment contracts.