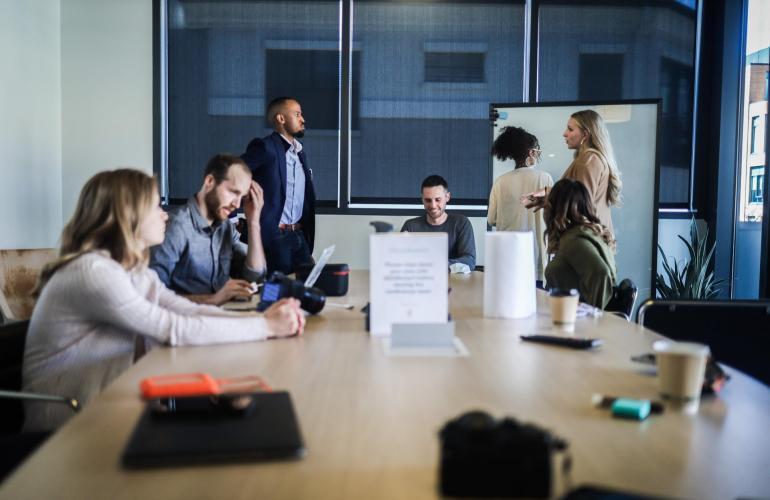 Saudi Arabia Vs. Qatar: Which Country Is Best For Jobs and Employment? - A Comprehensive Guide
Many people from different countries flock to the Middle East for jobs and better earning opportunities. There are many developed countries in the Middle East- Saudi Arabia and Qatar, to name a few. Are you willing to move to the Middle East but not decide which country is good for you? Therefore, we have compared these countries on multiple parameters. It will help you select and get good employment opportunities with a recognized company.
1.Earnings
First and foremost, it's essential to understand that Qatar has a higher GDP per capita than Saudi Arabia. This means that the country is wealthier and has more resources to offer its residents regarding salaries and benefits. Additionally, Qatar is home to some of the world's most luxurious hotels and resorts. This makes it an attractive destination for those looking for a high-quality lifestyle. The cost of living is also lower in Qatar than in Saudi Arabia, which makes it a great place to live and work! So, the best country for you - Saudi Arabia or Qatar- depends on your needs and preferences. If you want to move to Qatar, B2C solutions-Best Manpower Company in Qatar- is always happy to help you. Get in touch and generate a formal request for Qatar jobs 2023.
2.Career
Saudi Arabia and Qatar are both excellent options for finding a job and starting a career. Saudi Arabia has a strong economy, which means employers have many opportunities. In addition, the Kingdom has a population of over 27 million people, making it easy to find a position that matches your skills and interests.
Additionally, Qatar offers some of the best employment prospects in the world due to its rapidly growing industry sectors like construction and telecommunications. Furthermore, the country has just over 2.7 million population, making it easier to find a position that fits your needs. Both countries have fair labor laws and reasonable working hours, making them good places to work long-term.
3.Lifestyle
When it comes to finding a job and living a comfortable life, Saudi Arabia Vs. Qatar is a close call. However, regarding lifestyle, Saudi Arabia comes out on top. For one, it is a conservative Muslim country, which may be a deterrent for some people. However, this doesn't mean that there aren't any job opportunities available. Many companies have made Saudi Arabia its headquarters.
Qatar, on the other hand, is much more open to the western world. This means that there is a broader range of job opportunities available, as well as a more liberal social environment. The cost of living in both countries varies considerably, so it's essential to research before moving. Our HR professionals argue that getting a long-term Qatar work visa is more accessible than in other Middle Eastern countries. Qatar should be your priority if you are willing to stay longer in a foreign country.
4.Culture
Saudi Arabia is a conservative society that the government heavily influences. It can be an excellent place to be if you're looking for a stable job with good pay and benefits. On the other hand, Qatar is more liberal in terms of the way the society is run. It's also much more cosmopolitan, with a high rate of expat residents. Both countries have strong economic fundamentals, so it's easy to find work if you want to live there long-term. Many people choose Qatar for jobs as it is often called "Asia's America."
Submit Your Updated CV Today!
Choosing a country for jobs and employment opportunities depends on people's preferences, the availability of local sponsors, the ease of visa application and processing, etc. Qatar is always ahead in these aspects than any other country. B2C Solutions- the Best Manpower Company in Qatar, will help you with job application and processing. So, hurry up and submit your CV to us today. We are always happy to help you!