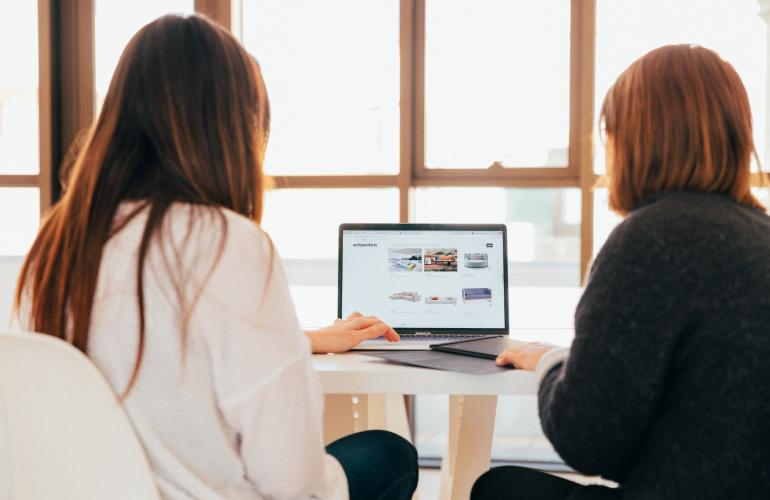 The Current Job Market-A Comprehensive Overview for 2023
There is chaos in the global job market. Companies across the globe are cutting jobs, paused the recruitment of new employees, and planning to fire more employees in the coming months. As a result, the year 2023 will be tough for job seekers. Therefore, remember to keep up-to-date on current trends and changes in the job market so you can make the best career choices.

Employment Outlook 2023
Currently, the job market globally is very tight, which has led to a rise in unemployment rates. This situation is especially acute in countries like Canada and the US, where there is an excess of educated workers. Many potential solutions to this problem have been proposed, including bold government action to stimulate the economy.
Labor markets can be improved by increasing immigration or creating new job sectors. However, these measures must be taken correctly, so they don't lead to more unemployment and social unrest. Only with bold government action can we hope to solve the current labor market crisis. Moreover, the creation of new jobs is relatively low due to the increasing possibility of an upcoming economic recession.
Falling Income
The current job market is challenging for several reasons. Low real wages are causing a lot of people to struggle financially, resulting in lower morale and fewer returns from employee investment. Automation is also reducing the need for many jobs – this means an increased risk of automation leading to mass unemployment. Governments across the globe are trying to address these issues by implementing policies like increasing education funding and creating new job training programs. However, these measures are unlikely to solve the problem completely. In the long term, real wages will likely continue to fall, resulting in even more people struggling financially and reduced returns from employee investment. If you're looking for a career change, now may not be the best time to do so – the market is tough right now, and it's likely to get even more challenging in the near future.
Lower-Income Groups Have Been Affected Badly
The job market is incredibly competitive, and low-income groups have limited opportunities. As a result, those seeking a new job must be prepared to compete with better-qualified candidates. Unfortunately, the lower-income groups have been hit harder than ever, with unemployment rates reaching historic highs. In the past, low-income groups found work in the traditional workforce, but they're finding jobs in the gig economy or entrepreneurs. Unfortunately, as the economy stalls, this trend will likely continue in 2023.
The Recovery Has Been Slower For Young People
The current job market is still struggling with the recession, and it's been slower for young people than for older generations. There are a few reasons for this - for one, students who have graduated college are now looking for jobs, and millennials (those born between the early 1980s to late 1990s) are typically more risk-taking regarding careers.
Therefore, it's essential to research and prepare yourself well before looking for a job. This can be done by checking out online resources or talking to friends who work in the industry. Make a list of the specific skills and experience that you have that are relevant to the job market.

The Changing Nature of Jobs Available In The Market
Always remember the job market is constantly changing and evolving, with technology playing a significant role. Employers are now looking for candidates with the skills to match their business needs.
So if you're looking for work, it's important to be flexible and adaptable. And, of course, research is essential to know which skill sets are in demand right now - this way, you can hone your skills accordingly.
Consider Qatar For Your New Job Destination
Qatar is a developed country in the Middle East that has made significant progress in many sectors, such as tourism, construction, aviation, many industries, etc. Powered by steady revenues from exporting petroleum products, Qatar's job market is relatively stable compared to other countries. Therefore, companies in this country provide suitable employment opportunities to both skilled and semi-skilled individuals. Moreover, B2C Solutions- one of the best outsourcing companies in Qatar, helps companies find employment opportunities. So, if you want to change your career and find a stable job, Qatar deserves your attention.

Frequently Asked Questions
● Which Countries Are Experiencing The Most Growth In The Job Market?
According to research by the Economic Policy Institute, Qatar is experiencing the most growth in the job market as companies are expanding there. Australia and Canada are also experiencing much change in their population and economy. The UK, Germany, France, Italy, Spain, and Portugal are all countries that have seen good employment opportunities in recent years.
● What Skills Are In-Demand Right Now Across The Globe?
Today, high-demand skills include problem-solving, communication, teamwork, and critical thinking. Many companies are looking for candidates with these skills because they help employees be better problem solvers and work together well. So, highlight your skills that match those listed as in demand. In addition, some employers prefer shorter resumes, while others want them long. So, it's essential to tailor your resume to the company you're applying to. Some suggest tailoring the outline to the job opening and listing the skill sets required for the position first, followed by work experience or education corresponding to that skill set.
● How Can I Prepare For A Career Change Or Find A New Job?
When finding a new job, the most important thing you can do is research and get a clear idea about what you want. This will help you sort through the thousands of job postings on the internet daily.
Once you understand what you're looking for, list your skills, experiences, and interests in an easily accessible place. This information will make it easier for you to highlight your qualifications when applying for jobs.
On top of that, it's always a good idea to have a portfolio that showcases your work experience and skills in different fields. This will show hiring managers that you're not just another applicant - you've put in the time and effort to learn about various industries and professions.
Moreover, keep up with industry trends by subscribing to newsletters or following relevant blogs. This way, you'll be able to stay ahead of the curve and be prepared for whatever comes your way regarding finding a new job.
●What Should I Do If I Am Unemployed Or Underemployed?
If you are unemployed or underemployed, the first step is to take some time to reflect on what you're looking for in a job. This can help narrow your search to specific fields or areas of expertise.
Conclusion
Employers are looking for suitable candidates, but the unemployment rate is still high. This leaves a lot of job seekers without work and hope. Therefore, the government must take bold action to improve the labor market and decrease unemployment.
By doing so, businesses will be more likely to hire, and employees will have a better chance of finding a job that suits their skills and lifestyle. If you are looking for job opportunities in Qatar, B2C Solutions- one of the best outsourcing companies in Qatar, is always happy to help you! Contact our HR professionals regarding job openings in 2023 and make the job hunt a painless process with their help.