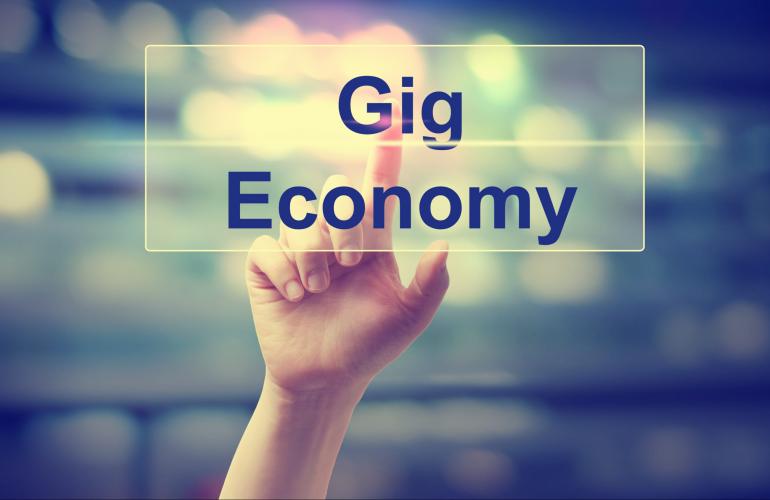 A Brief Introduction to The Gig Economy in Qatar: Opportunities for Freelancers and Entrepreneurs
The gig economy is a labor market characterized by temporary or flexible work arrangements, including freelancers, independent contractors, and temporary workers. In Qatar, the gig economy has been growing in recent years, driven by technological advancements, demographic changes, and a shift towards more flexible work arrangements.
One of the most significant drivers of the gig economy in Qatar is the technology sector's growth. The country has been investing heavily in technology and innovation, which has led to a range of new digital platforms that facilitate gig work. These platforms connect freelancers and independent contractors with businesses and individuals looking for their services, providing a more flexible and efficient working method.
One of Qatar's most popular gig platforms is Talabat, a food delivery app that connects customers with independent delivery drivers. Other platforms like Uber and Careem, which provide ride-hailing services, are also popular in Qatar. These platforms allow drivers to work flexibly and earn income per their availability.
Demographic changes in Qatar have also fueled the gig economy. The country has a growing young population, with a significant proportion of expatriates and migrant workers. These groups often prefer flexible work arrangements, which allows them to balance work and other responsibilities.
Another factor driving the gig economy in Qatar is the shift towards more flexible work arrangements among businesses. As a result, many companies are increasingly turning to gig workers to meet their staffing needs, allowing them to reduce costs and increase flexibility. This trend is particularly evident in sectors such as hospitality and retail, where businesses often require additional staff during peak periods.
So, the gig economy in Qatar is a growing trend that will continue in the coming years. While some challenges are associated with this form of work, flexibility, and convenience benefits many workers and businesses. As the gig economy continues to evolve, the Qatar government is taking steps to ensure that gig workers are protected and receive fair compensation and benefits.
How To Get A Gig Job in Qatar?
There are many gig jobs in Qatar, but job seekers often find it challenging to strike suitable employment contracts. But don't worry, as B2C Solutions, the best manpower outsourcing company, is always ready to help you in your job hunt. Just contact us and share the necessary details, such as an updated resume, professional certifications, and experience letter, and let our HR professionals know what job you are looking for. They will search for available gig opportunities and let you find the best gig job as per your qualification, work experience, and expertise. We have helped many individuals land gig jobs in Qatar, which allied them to earn extra bucks and stabilize their financial life. Call us today for more information.