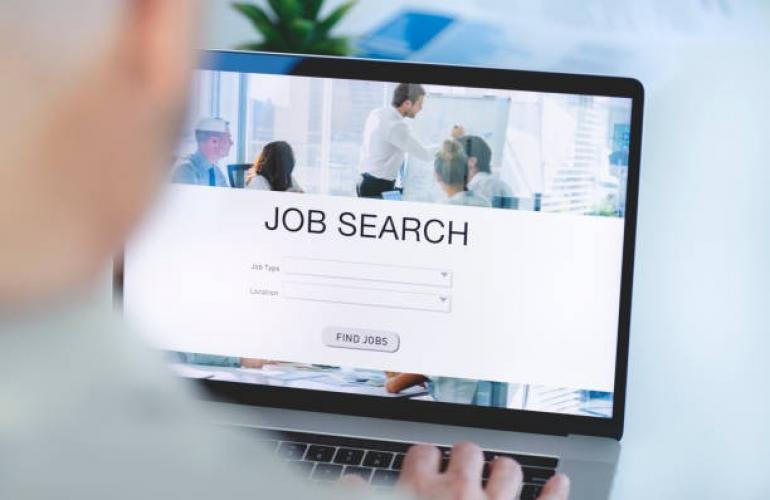 A Comprehensive Guide To Professional Facebook Page
In today's digital age, having a professional Facebook page is essential for businesses, organizations, and individuals. It is a powerful tool for connecting with potential customers, building brand awareness, and promoting products or services. However, creating a Facebook page that reflects professionalism requires careful planning and execution. This comprehensive guide will explore the key steps and strategies to help you establish a professional presence on Facebook.
Why Job Seekers Must Have A Professional Facebook Page?
Showcasing Your Professional Brand

A dedicated Facebook page lets you present yourself as a professional and showcase your skills, qualifications, and work experience. You can create a solid personal brand by sharing industry-related articles, insights, and updates. This helps potential employers or recruiters better understand your expertise and interests.
Networking Opportunities

Facebook is a powerful networking platform, and having a professional page can help you connect with industry professionals, recruiters, and potential employers. Engaging with relevant communities, participating in discussions, and building relationships with influential individuals increase your chances of discovering job opportunities and getting noticed by the right people.
Increased Online Visibility

A professional Facebook page can improve your online visibility. When potential employers or recruiters search for your name on search engines, your professional page may appear in the results, alongside your LinkedIn profile and other relevant information. This online presence can contribute to your credibility and professionalism.
Access To Job Listings And Groups
Facebook provides various job listing features, including dedicated job boards and groups. By having a professional page, you can join these groups, follow relevant companies, and gain access to job opportunities that may not be advertised elsewhere. Engaging with these groups also allows you to network with industry professionals and gain insights into the job market.
Building An Optimistic Online Reputation
Having a professional Facebook page allows you to present a positive online image. You can establish yourself as a knowledgeable and credible professional by sharing industry-related content, engaging in meaningful discussions, and demonstrating your expertise.
Showcasing Portfolio And Achievements
A professional Facebook page can serve as a platform to showcase your portfolio, projects, and professional achievements. You can share examples of your work, such as articles, presentations, or projects you have completed. This helps potential employers evaluate your skills and accomplishments.

Demonstrating Digital Literacy
Employers value digitally savvy candidates in today's digital age. A professional Facebook page reflects your ability to leverage social media platforms for professional purposes effectively. It shows you understand modern communication channels and can navigate the online landscape.

● Set Up Your Facebook Page
To create a professional Facebook page, choose the appropriate page type that aligns with your goals and category. Select a relevant profile picture, such as your logo or a high-quality image that represents your brand. Craft a compelling and concise page description to introduce your business to visitors. Include important details like your website, contact information, and a brief yet informative bio. This will help visitors understand your page's purpose and build credibility.
● Design a Consistent Brand Identity
Consistency is critical to establishing a professional Facebook page. Customize your page's cover photo, ensuring it aligns with your brand's aesthetics and represents your values. Choose a color scheme that complements your logo and maintains a consistent visual style across your page's elements. Use custom tabs to highlight key features, services, or offers. Creating a cohesive brand identity will leave a lasting impression on visitors and enhance your page's professionalism.
● Develop a Content Strategy
A well-defined content strategy is vital for maintaining an engaging and professional Facebook page. Create a content calendar to plan and schedule posts in advance, ensuring regular and consistent updates. Include a mix of informative, entertaining, and promotional content that resonates with your audience. High-quality visuals, such as images and videos, are essential for grabbing attention. Utilize Facebook's features like live videos and stories to increase engagement. Remember to maintain a professional tone and respond promptly to comments and messages.
● Utilize Facebook Ads
Facebook Ads provide a powerful tool for reaching a wider audience and increasing brand visibility. Experiment with different ad formats, targeting options, and objectives to maximize your ad campaign's effectiveness. Use Facebook's built-in analytics tools to gain insights into your audience's behavior and optimize your ads accordingly. A well-executed ad campaign can significantly enhance the professional reach of your Facebook page.
● Engage and Interact with Your Audience
To maintain a professional Facebook page, respond to comments, messages, and reviews promptly and courteously. Encourage meaningful conversations by asking questions, running contests, or hosting live Q&A sessions. Show appreciation to your followers and loyal customers by offering exclusive deals or discounts. Engaging with your audience builds trust, fosters brand loyalty, and demonstrates professionalism.
Creating and maintaining a professional Facebook page requires careful planning and execution. Following the steps outlined in this comprehensive guide, you can establish a solid online presence, effectively promote your brand, and connect with your target audience.
Are you planning to move to Qatar for jobs? Feel free to contact us at B2C Solutions- the best manpower company in Qatar. Our HR professionals will