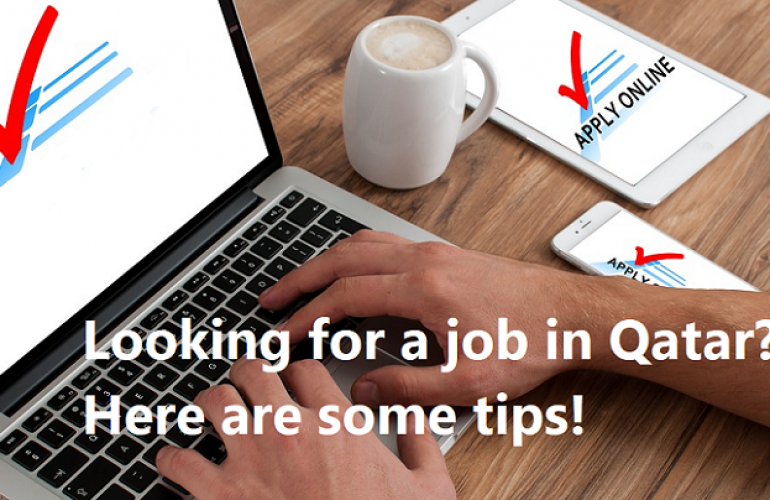 Do you want to work in Qatar but you're currently in a different country? Or, are you already in this place but finding it difficult to land a job now? Take it easy.
There are many ways to apply for a job in Qatar. However, the current COVID-19 pandemic has affected the labor market and chances of getting hired in this country are not guaranteed nowadays.
As you check online, there are still many job vacancies posted on recruitment portals. But, the challenge is: How to easily get the job that you want amid the COVID-19 crisis? Here are some tips:
For QID holders
1. Find job opportunities online.
The internet gives you many options to seek for jobs in doha qatar 2021. Many applicants create their job profiles in the following portals:
- naukrigulf.com
- dohacareers.com
- gulftalent.com
- monstergulf.com
- careerjet.com
- glassdoor.com
Many applicants visit gulf-times.com/Classified page daily as it is frequently updated with current job vacancies in Qatar.
Several candidates also rely on B2C Solutions, Qatar's leading manpower agency, for their employment needs. Its website b2c-solutions.com has jobs in doha qatar recruitment opportunities for you to check from.
Creating a professional profile on linkedin.com and bayt.com also increases your chances to be contacted by employers.
Facebook also has a Job Search feature wherein you can easily browse over thousands of jobs posted by employers with Business pages and send your application.
Whether you are an experienced job seeker in Qatar or it's your first time to shift your career here, there are many jobs in doha for freshers and residents who have long been working here from the above mentioned job sites.
2. Send your CV in person.
You can drop hard copies of your curriculum vitae to the main offices of the companies you would like to apply in. Most of the establishments in Qatar have reception desks or receiving areas where you can simply hand your CV over. This ensures your application is safe from going to the junk box or spam folders of recruitment emails.
3. Build your network.
It is time to reconnect with your old acquaintances or join a new community because 'word of mouth' is essential for your job application goals. Many job seekers share their experiences that they got hired because a friend referred them to a certain company or another friend relayed the job opportunities to them.
There are many ways to create your network from scratch.
- Create an online presence.
- Attend networking events.
- Authentically follow-up with people you meet.
- Leverage your network's network.
With the world wide web, you have easy access to build your network and stay active in job searching. Remember: You can't get the job if you're only sitting there. Get out of your comfort zone and start your job hunting!
For Non-QID holders
If you are not a Qatar Identification (QID) Card or Residence Permit holder, chances are you need to seek for a sponsor or apply from a recruitment agency in your area. However, entry into Qatar is currently only allowed for:
▪ Qatari nationals
▪ Children and spouses of Qatari citizens
▪ Permanent resident permit holders
▪ Regular resident permit holders with QID (subject to 'Exceptional Entry Permit' approval)
▪ GCC citizens
To be able to work in Qatar, you need to process your application in Qatar Visa Centers (QVC) if there is one in your place.
Qatar has eased most of the COVID-19 restrictions, including the extension of offering jobs to foreign workers since October. It has begun issuing work visas to people from select countries following an uptick in demand for manpower.
So, if you are now outside Qatar and wanted to work here, grab any work opportunities you found but only consult reliable recruitment companies.
If you are in currently in the country and ready to jumpstart your job search, start creating your job profile, send your CV as much as you can, and prepare yourself to ace your next job interview!