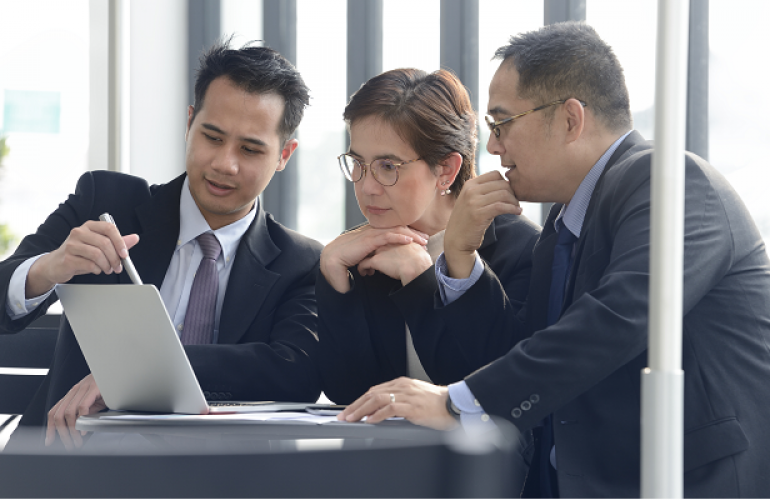 Business Management focuses on the organizing, planning, and analyzing business activities that are required to efficiently run and manage a business. This common definition and function are known to all who aims to secure in this industry. However, as you prepare for an interview to get a job in Qatar, it is quite vital to note certain questions in order to answer them rightly. Here are a set of questions which is often asked for an interview and the best possible answers to it.
1. Can you give more details on a Use Case Model?
This is an interaction between any user and the system. It projects the navigation route that the user will be following. It can be very well depicted in use case diagrams.
2. What is meant by alternate flow in Use Case?
An Alternate flow is known as any action that the user takes which does not follow the basic route
3. Describe the best method of using an Activity Diagram?
It successfully captures and represents visually the flow of user in a system. The best way of using it is at conceptualization stages.
4. Which type of diagram do you often use and why?
I use various types of diagrams. Some of the commonly used are activity diagrams, data flow diagram, use-case diagram, class diagram, sequence diagram, and a collaboration diagram.
5. What do you mean by a persona?
In the place of real users, personas are used to create and comprehend behavioural patterns that real-users will be undertaking.
6. What is the full form of OLTP? What is its purpose?
OLTP stands for Online transaction Processing. It helps in data entry and processing for the purpose of data management and interpretation into the database.
7. What does SaaS stand for?
SaaS stands for software as a service. Since it is based on a cloud, a web browser is required to use the software. A very popular example is an online email service like Gmail.
8. list out some of the common documents you use and why?
On a regular basis, I use documents such as User Stories, Use Case diagrams, requirement traceability matrix. I always ensure to commence with a project vision documenting each step through case stories, requirement document, and metrics that leads to test cases.
9. Can you explain what is INVEST?
INVEST or Independent, Negotiable, Valuable, Estimable, Sized Appropriately, Testable, comprises the elements of the entire process which guarantees a high-quality product.
10. Waht is your most preferred model? A waterfall model or a spiral model?
Depending on the culture of an organizational lifecycle, model for a product such as a waterfall or spiral can be rightly ascertained.
11. What do you understand by BPMN?
Business Process Model and Notation is used for illustrating the business process in a model and to help arrive at graphical notations. It helps in controlling sequence and also interactive flows.
12. What is Pareto Analysis used for?
Pareto Analysis enables a Business analyst in effectively putting 20% of work to arrive at 80% project completion. It is considered to be a very effective decision-making tool. It helps prioritize tasks in order to get maximum benefits.
13. What is meant by Agile Manifesto?
Agile Manifesto is the ultimate guideline for developing better software. It has four key elements such that individual and interactions should get priority over the process and tools, working software should be given due importance over detailed documentation. It also emphasizes on the need for required change rather following a plan.
14. Name some of the primary features of GAP Analysis?
GAP analysis is used to address differences that are noticed in the performances between business information system and actual performances in terms of metrics. A GAP Analysis identifies the problems and is directed towards a plan to rectify the issues.
15. Why is FMEA significant?
Failure modes and effects analysis offers detailed possible failure scenarios at each step.
Preparing these 15 questions and jotting down the best possible answer will help you in landing in the right door of your dream job as hiring in Qatar could be accessible by answering them confidently.