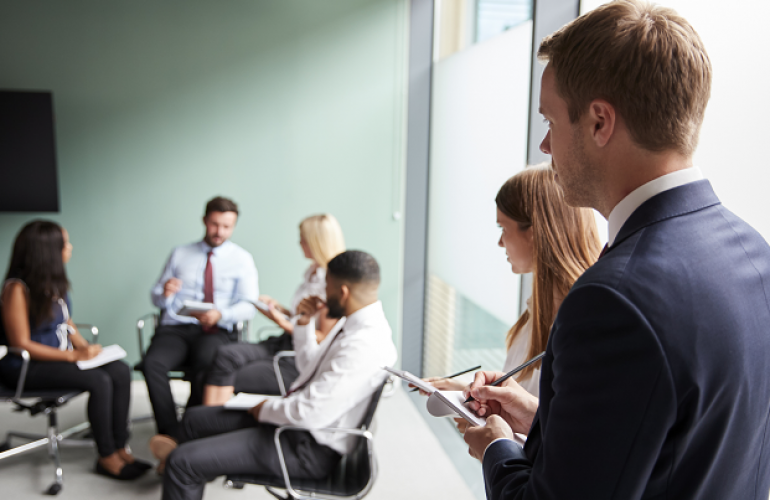 Many of the employees today struggle with appraisal form or is puzzled with how to ask for a promotion or hike in your company. As we recollect all the accomplishments, trainings, challenges and success we have made so far, it could be done only with strenuous efforts compiled. Hence we have highlighted few ways that would help you in asking for a performance appraisal to your prospective recruiters in Qatar.
To make it simple, short and understandable, a performance appraisal, which is also known as self-assessment or self-evaluation is the description of your accomplishments at work from your perspective. It is a window for the organization to look at things, through your eyes.
The following ways will show how to highlight achievements and ask for a performance appraisal.
1. Deciding how to use performance appraisal
Ask your prospective recruiters or HR managers how to appropriately use performance appraisal. Enquire if your review pave for bonuses, promotions, rewards and achievements. You must also have a clear understanding who will be doing this for you. If its your supervisor, level manager or weather it is the CEO of your firm. Therefore, make sure you get the right guidance on how to use the form and determine who will be reviewing it.
2. Targeting for a promotion
Your performance appraisal form is a very important one as your manager looks into your works, achievements and assets you have contributed to the firm. Self-appraisal is always compulsory in every organisation in order to have a conversation regarding your successful journey throughout the month or a period of time. By this way, you can target for a promotion and that is why having performance appraisal is significant.
3. Being Genuine
A quote from Henry Ford's goes like this: 'Even a mistake may turn out to be the one thing necessary for a worthwhile achievement." Being genuine is one of the tricky yet efficient method to give a good impression to your prospective supervisor by acknowledging that you have committed some mistakes. So be honest and genuine and even an acknowledged mistake is always appreciable to know your loyalty and dedication towards your work.
4. Mentioning learning activities
Ensure that you have jotted down certain activities that you learned, trained and enhanced for your career growth. This will be a vital evident for almost all recruitment companies in Qatar that you have taken extra measures and steps for the firm. Make sure that vividly communicate about your skills and relevant training in your appraisal form.
5. Ask for feedback
Another way to ask is for a feedback with questions like what could I have done to improve or make my duties better. Do make sure you take the initiative to ask them about your role and what is needed to be done and if there is something missing or to corrected. If you can end by asking this question, the managers may even end up by giving compliments.
6. Enquire for a salary hike
Jobs in Qatar is quite challenging and competant. Therfore, writing down or evaluating your performance appraisal is a great way to ask on how you would be compensated too. Ensure that you confidently bring up the topic for a raise in salary stating your achievements and works for the companies. Make them know that you deserve much better due to your skills, rewards and experiences.
7. Present your ultimate goal
Your ultimate goal must be in accordance with the company's overall business goal. Write down each of your steps ensured to reach that goal and evaluate yourself from manager's perspective. Focus majorly on your long-time career goals and present them in a way you would seem the next manager in your firm soon.
So in short, the managers will see mainly two things from appraisal from:
• Did you reach company's desired goals?
• If not, why?
With these adequate information, hope this blog has given some insights on how to start and ask for a performance appraisal to your employers.