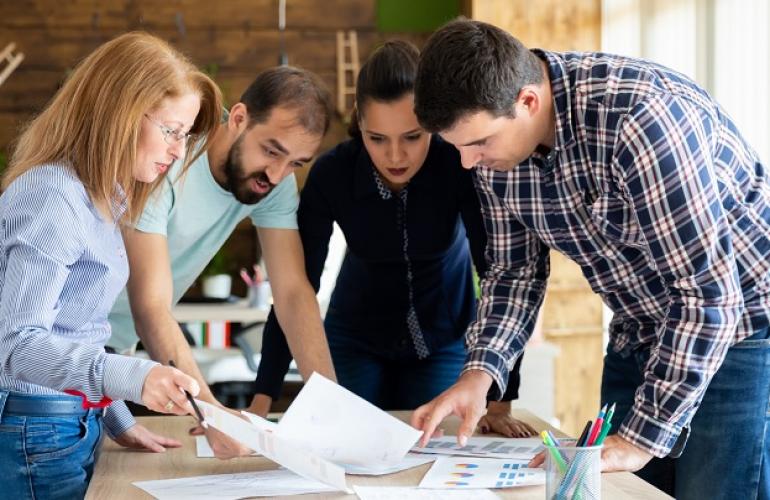 Being an entrepreneur requires a lot of training and experience in Business Management.
Most smart, young, and active people who have great ideas but have no experiences in entrepreneurship embark on IT consultant jobs in Qatar and other tech startup careers.
But, why do many tech savvy freshers prefer startup consultant jobs? Here's what you need to know:
Unique experience
Working in startup jobs gives you a favorable work environment. Creativity and innovation nurture the business, so there is always a stimulating workspace.
Constant learning
Startups hire candidates because of their skills. Usually, the work given is outside your job description, so there are always opportunities for learning and growth.
There is no middle management because founders and employees work together. With this, you can learn from the best.
No Supervision
Employees in startup jobs work without supervision. They make smart decisions and take responsibility for the consequences of the tasks given. The opportunity to steer progress motivates them to perform well.
Room to Innovate
Startups' goal is to grow fast. Therefore, they need to keep up in the fast lane. Workers are given licenses to show off their fresh designs and new concepts that capture consumer interest.
More Perks
• flexible working hours
• working from home
• casual atmosphere
• employee benefits
Job Satisfaction
Startups provide an attractive career path for this generation. If the company prospers, employees can be proud of their contributions.
Guide to Applying in Startup Jobs
Job Description
• Check the job descriptions in each vacancy.
• Be careful of fake and outdated job descriptions that are not exactly as per the role requirements.
• Look for precise job descriptions. Each should state how the tasks will be carried out and the skills and qualifications required for that position.
The job description must include:
- Job title
- Salary range
- Objectives
- Description of reporting structure
- Experience and skills
- Description of the ideal candidate
- Work location
- Schedule and any other duties assigned
If the above details are not mentioned, you may ask the recruiters for these points when you get the chance to speak to them.
For many companies Hiring in Qatar, recruitment is not their forte. Therefore they need support from recruiters. Now, the real good job consultancy in doha plays a vital role in managing the whole recruitment process.
Market Rates
• Know your worth in the market.
• Make sure that salary parameters are clear before accepting the offer.
Skills and Experience
• Make sure your work experiences are closely related to the job requirements
Start your job search now and apply to more HR consultant jobs in Qatar now with B2C Solutions!