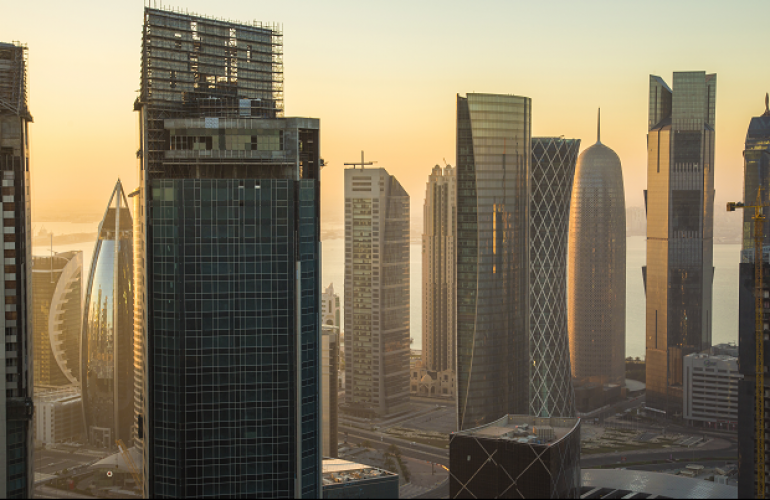 Qatar is set to host the 2022 FIFA World Cup™, which will be a great avenue for individuals and businesses in the country and overseas.
The State's preparations for the world's biggest football championship will open new doors of opportunities for local, regional, and international businesses.
With this, a large workforce is required to deliver the tournament's infrastructure. There will be a need for the best talents in Qatar, the Middle East, and globally.
The Supreme Committee for Delivery & Legacy (SC) plays an integral part of delivering the first-ever FIFA World Cup™ in Qatar. On its website, the organizing committee announced its interest to look for companies to join them as partners.
If you are one of the potential suppliers, the best outsourcing service in Qatar for FIFA 2022 FIFA Jobs can help you source for the right candidates in Qatar to join a team of creative and dedicated professionals who will make the tournament a success.
B2C Solutions is a leading staff augmentation service provider with expertise in Human Capital, catering to end-to-end HR solutions, strategic HR consultancy, talent acquisition, competency development, and training solutions.
As a key player in the recruitment industry, B2C is a proudly 100% Qatari company with an ISO 9001: 2015 Certification for Recruitment Services and ISO 27001 certified for Information Security Management.
From Transport Managers, Technology Specialists, Guest Relations, Hospitality and Protocol Coordinators, Stadium Operations Managers, Spectator Services Workforce and Training Managers, Venue IT Managers, to Drivers and other required personnel for the 2022 FIFA World Cup™, B2C can recruit them for you.
B2C's partnership with the biggest names across the country speaks volumes of its best outsourcing in Qatar services.
The company prides itself on acquiring 70% government clients, 20+ nationalities hired a database of 150,000 candidates and 20,000+ payroll.
A proven and capable provider of specialized outsourcing in Qatar, B2C delivers end-to-end solutions for Healthcare, Events & Entertainment, Information Technology, Banking, Oil & Gas, Engineering & Hospitality, PR & Communications, Logistics & Procurement, and Stadium & Telecom Staffing.
This recruitment company has a strong and continuous working relationship for the past 6 years with SIDRA Medicine, Ashghal - Qatar's Public Works Authority, and Huawei Qatar among others.
B2C covers a broad spectrum of the organizations' operations, technical logistics, and administrative functions.
If you are in need of employees to fill in your vacant posts, B2C Solutions is the best choice for all your recruitment needs.