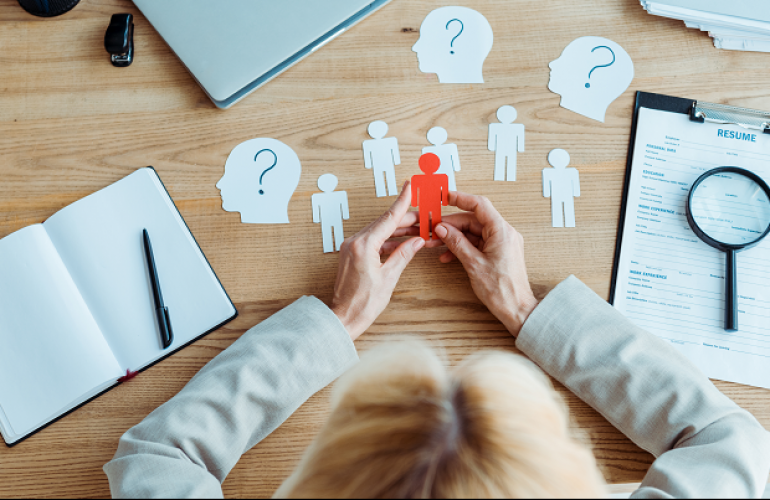 When you decide to put workers in chairs, B2C Solutions – the fastest-growing recruitment agency in Qatar – is the right choice to get the job done.
Business to Consumer Services (B2C) saves your company's time and effort by short listing candidates for your urgent manpower needs.
Sourcing for the most qualified people in Qatar for your company is not a herculean task if you have the right employment contractor to do it for you.
Each month, there are new job seekers entering the market and it's a trend that is likely to continue. So why choose B2C?
Quantity vs. Quality
B2C can assist you in navigating the complex maze of the recruitment industry. The company is highly selective when hiring people. Many placement agencies take the "fishing with a net" approach to hiring. The question for you is: do you want to get a randomly caught fish or a career-driven individual?
Success Syndicate
In 2015, B2C opened its doors for business in Qatar, with a mission to connect to the country's leading firms in need of stand-out talents.
The company has built a trusted reputation and extensive experience in recruitment and manpower supply to the satisfaction of its long list of high-profile government clients in the State.
Its strong and continuous working relationship for the past 6 years with SIDRA Medicine speaks for itself.
Ashghal, a large public sector firm, received over 100 candidate profiles from B2C to cover all of its requirements in preparation for FIFA2022-related infrastructure projects.
Taking a multi-faceted approach, B2C's staff augmentation services to Huawei Qatar covers a broad spectrum of its operations, technical logistics, and administrative functions.
B2C's partnership with the biggest names across the country speaks volumes that it is a success syndicate.
B2C Quick Facts
- 70% government clients
- 20+ nationalities hired
- A database of 150,000 candidates
- 20,000+ payroll
B2C is a leading staff augmentation service provider with expertise in Human Capital, catering to:
- End-to-end HR solutions
- Strategic HR consultancy
- Talent acquisition
- Competency development
- Training solutions
B2C is a proven and capable provider of specialized manpower in Qatar, delivering end-to-end solutions for the following sectors that demand transparency:
- Healthcare
- Events & Entertainment
- Information Technology
- Banking
- Oil & Gas
- Engineering & Hospitality
- PR & Communications
- Logistics & Procurement
- Stadium & Telecom Staffing
Why B2C?
• B2C is a proudly 100% Qatari company with an ISO 9001: 2015 Certification for Recruitment Services and ISO 27001 certified for Information Security Management.
• The company understands that every resume is a story and not just a skill mentioned in papers. It's the attitude, the inspiration, the efforts, the learning, the growth, and the dreams.
• It fills jobs, not only interview slots. The search is always for better life, better culture, and better team.
• While searching the best for you, it puts itself in your shoes – communicating in details to understand the fitness rather than just asking the standard questions.
• It is not a tech company. It is a people company. The difference is a human element.
• It is a strong believer in Human Capital. The same reasons it invests in Recruitment Intelligence for you.
• Its forte is market research, to get the exact fit within fastest turnaround time.
• It learns your culture before it starts mapping the resources for you.
• It understands your requirements in details before discussing with potential hire to make sure it's a win – win situation.
• It does thorough background check before delivering your next team member.
• Due to wide exposure to the market, it has all the latest news, developments, and current affairs in the industry it is recruiting for.
• It operates through a global network of offices to unlock unparallel access to thousands of candidates with international expertise, professional experience, and business acumen.
• It saves you huge amount and time while branding your company to reach out to many more potential candidates.
• In the era of digital disruption, the people B2C work with matters more than ever.

Committed to Deliver
Once B2C gets you on board, your trust is its main concern.
It does not try to entice you with promises, dazzle you with a brand name, or wow you with a million perks. It is committed to deliver high-calibre candidates who match your needs. Why not invest in something that will last?
B2C is changing the way Qatar is recruiting employees for companies.
Let the experts worry for you. Let B2C Solutions find you the best, while focusing on your business growth.
Future-proof your company. Contact B2C today!
For Business Enquiry: business@b2c-solutions.com. For Job Enquiry: recruiter@b2c-solutions.com. Visit www.b2c-solutions.com for more details.