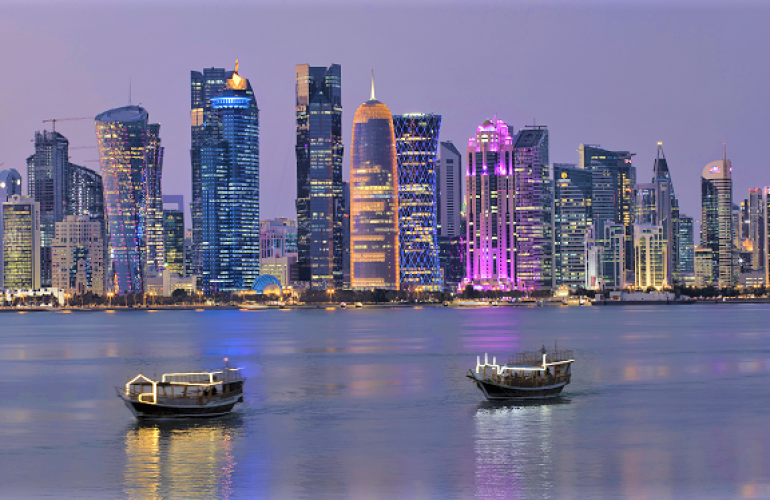 As the FIFA World Cup 2022 in Qatar draws near, there is a high demand for skilled individuals to deliver the tournament's infrastructure.
The organizing committee has issued a new notification on its official website for job vacancies on required positions.
IT Support Specialists, Stadium Operations Managers, Guest Relations Coordinators, and Cleaning/Waste Managers are among the top positions needed for the world-class event.
If you are looking for an outsourcing service in Qatar who can provide you with the workforce you need for the Qatar 2022 FIFA World Cup, there is a leading recruitment company in Doha offering end-to-end hiring assistance.
B2C Solutions provides professional staffing service in the country, for both local and international clientele. Companies in need of manpower can rely on this outsourcing company for all of their recruitment needs.
So, if you are in search of any candidates who are eligible for the post of FIFA World Cup Qatar jobs, B2C can talk the talk and walk the walk to complete the recruitment process for you.
How B2C Solutions Can Help Your Company?
The basic purpose of a recruiter is to help job seekers find new roles, while helping companies find the right fit for their vacant posts. But, the advantages of hiring an agency specializing in outsourcing in Qatar, like B2C, do not end there.
Partnering with B2C can be highly beneficial not only for hiring managers but to your company in general. Here are the 7 advantages you can expect from this reliable staffing service in Doha.
Advantage #1: Faster Hiring
Using B2C services will shorten the time it takes to fill your job vacancies. Its recruitment team can find qualified applicants much faster than you can.
This recruitment company in Qatar has a vast talent pool in its database, a network of connections to leverage, and access to tools needed to help you locate people with those hard-to-find skills you need.
This means that the only candidates that B2C submits for your review are the ones that meet your standards. This shortens the time needed to hire!
Advantage #2: Qualified Candidates
B2C has access to a large talent pool of pre-screened and referenced jobseekers. You are only meeting with applicants who have been already carefully assessed and interviewed by its trained recruitment officers.
As a recruitment company, B2C deals with job applicants on a daily basis. Its hiring team apply best-practice methods to understand both its candidates' needs and your requirements.
Advantage #3: Recruitment Expertise
B2C has staff with better knowledge of technical roles and the skills needed for your company. Its team is able to spot skills other recruiters may fail to notice.
Advantage #4: Client Connection
This recruitment company is focused on providing you with the most qualified candidates for your open roles – those who are genuinely interested to work in your company.
Advantage #5: Market Knowledge
The recruiters of B2C do their best to understand the sector they work in. They are often able to give you some suggestions.
When you partner with this recruitment firm, you gain access to its knowledge of salary rates, available skill sets, career expectations, and even market trends, that you may be unaware of.
Advantage #6: Wide Reach
Not all applicants are actively looking for jobs. Recruitment agencies tag them as 'passive talents' and they know who those people are and how to reach them. Therefore, they always have a ready database for potential candidates.
Advantage #7: This is what B2C does!
B2C creates job ads to drive more applicants. It quickly headhunts and works day in and day out to meet your recruitment needs
Need a recruitment agency for Qatar 2022 FIFA World Cup jobs? Connect with B2C today!
Save time, source qualified candidates, and fill your open posts fast and easy with B2C. This company works closely with clients to scope the required roles, determine core skills, and qualifications needed. It has well-trained recruiters and a strong reputation in Qatar's labour market.