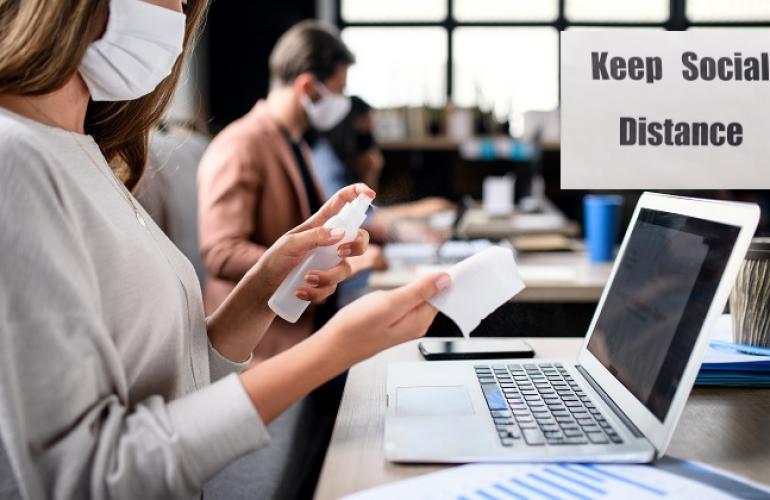 Are you currently working in Qatar? Did you know that Qatar has recently reimposed restrictions due to the surge of COVID-19 cases in the country?
This means there are new safety protocols in place, which came into effect from April 9, 2021, until further notice.
Here's a quick guide from B2C Solutions, a leading outsourcing service in Qatar, on the latest precautions to follow for the health and safety of workers and employers:
WORK TIMINGS
• 20% of government and private sector staff to work from home
• Reduce employee numbers in public and private sector workplaces to 50%, excluding the military, security, and health sectors
• All meetings are held remotely, while urgent face-to-face business meetings are restricted to five people
• Many companies in Qatar today, consider working in split teams, alternating shifts, or alternating days
• Flexible working hours are set for vulnerable employees or those with health issues.
• Prohibit personal visits during office hours. Recruiters like B2C Solutions
SAFETY MEASURES
• Thermal screening of employees and visitors is a must.
• Entry is prohibited for those with 38 degrees or above body temperature.
• Employees and visitors must present green status of Etheraz App to allow entry.
​
• 1.5 meters minimum distance between staff during their work (9 m2 per person) is recommended.
• Regular hand hygiene and disinfection.​
• Wear masks at all times.​
• Notify the management if you feel any COVID-19 symptoms, or are caring for a COVID positive relative.
Local authorities announced the above raft of measures to curtail the COVID-19 spread in the workplace. B2C advises everyone to do your part to help the frontliners fight COVID-19.​