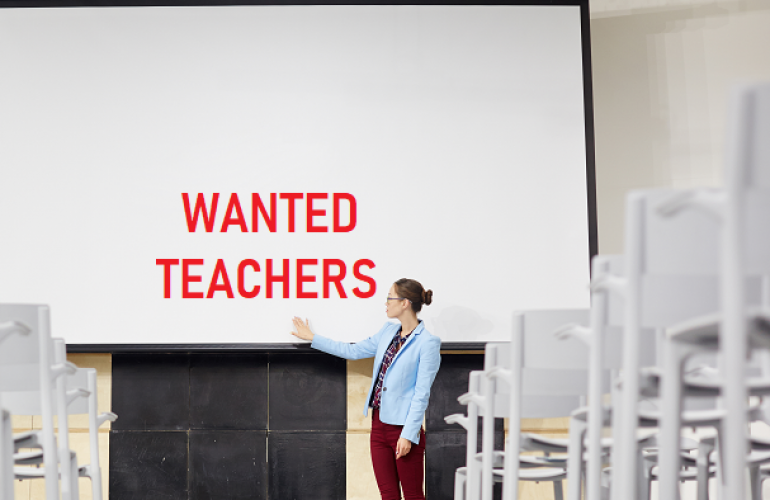 When a teacher applies for a job post in your school, he/she is also likely to be looking at jobs in other schools. You want them to choose your school – and with this, you will need the help of B2C Solutions, a leading outsourcing service in Qatar for teaching jobs.
Many employers have trusted B2C to support their recruitment needs. As the most cost-effective way to recruit the right teachers for your school, it brings together more schools and educators, while supporting you with the best of technology and customer care.
The company provides helpful tips to optimize your job adverts and help increase the number of applications your teaching job vacancies receive.
It specialises in staffing solutions in Doha to recruit support staff for employers of choice in the Gulf region.
With the steep competition and high teacher turnover, it's difficult to attract and retain the staff your school needs.B2C enables you to:
✔ Recruit across the academic year at a reasonable cost
✔ Provide a fair and documented interview process
✔ Receive quicker responses from candidates with a personalised recruitment service.
✔ Market your school and reach as many applicants as possible through a built-in career site; adverts to promote your school's vacancies, culture, and ethos
✔ Outsource teachers for hard-to-fill roles who are best qualified for your school
✔ Increase applications from job seekers by promoting your job advert across b2c-solutions.com to reach teachers who match your job descriptions
How B2C Works?
1. Discuss your requirements
Contact B2C to tell its recruitment team exactly what you're looking for. Its expert consultants take the time to understand your requirements and will find exceptional candidates to help move your business forward.
2. Source candidates that match your needs
B2C finds, interviews, and shortlists individuals that would suit the position advertised
3. You choose your potential employees
B2C only recruits employees who are professional and who meet your standards
Due to the recent pandemic, recruitment is now digital. As a virtual staffing service in Qatar, B2C's established network of virtual job seekers can support your business.
As the number of schools resorting to remote learning continues to increase, B2C has seen the need for online teachers also grow exponentially. Its recruitment team now also goes virtual to keep up with the new normal.
B2C is your most trusted recruitment company in Qatar, with experienced consultants who source the best individuals in the Middle East.
Find the perfect-fit local and international teaching placements with the help of B2C Solutions today!