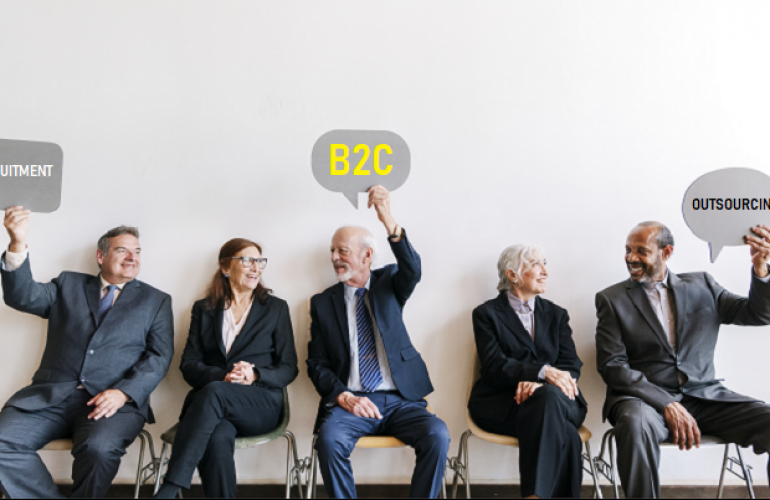 Hunting for employees especially in the light of the current pandemic can be exhausting after posting many job adverts to fill the position with the right candidate.
In Qatar, job markets are on the rise and so is the competency among the individuals.
However, approaching a leading outsourcing service in Qatar can enable you to reach your right path by matching the skills and experience required by your company.
This can result in being beneficial or favorable for you with regards to hiring the perfect fit for a job in Qatar.
One of the most reliable, leading and efficient company that has proven to help many employers find the right person and vice versa is B2C Solutions.
B2C, which was established over 5 years ago leads with a mission and vision seeking the right candidates who stands out from the crowd and can excel in their role.
In today's era, this manpower company has been in the front with an excellent track record of helping more than 70 % government clients in addition to expats from 20 nations hire in the right organizations.
They also have a database of 150,000 candidates and 20,000+ payroll, which makes them one of the most trusted sources for recruitment in the country.
This recruitment company also partners with both private and government entities in order to achieve the common and desired goal.
B2C is proudly a 100% Qatari firm and is certified with an ISO: 9001: 2015 Certification for Recruitment Services and ISO 27001 certified for information Security Management.
This staffing recruitment in Qatar works effectively by reviewing the details of available vacancies so it can advise all the clients and potential employers about the candidates who are available for the jobs.
This is then followed by a sequence of comprehending what is required for the jobs, discussing in detail to know the relevant skills and experiences, identifying the perfect fit, scheduling an appointment with you or your company and finally helping them get on board, while you may relax and let B2C do the complete work.
B2C also offers you with free assistance as they won't charge you but will guide you in every mandatory step to find the right person.
They also ensure to give you the top priority and rewards you with countless benefits as you seek help in the recruitment process.
Given the facts, don't delay your chances in finding the apt candidate as you can contact B2C right away for all the help you need regarding recruiting opportunities.