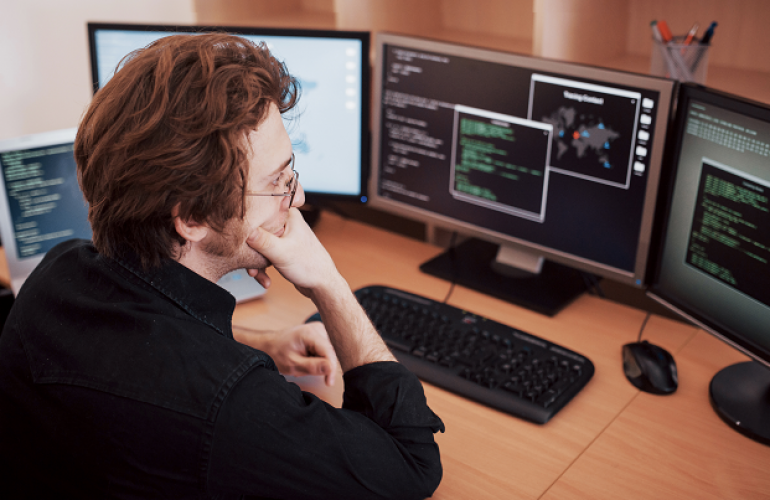 As technology advances minute by minute, the only way to ensure the right person for the available jobs in Qatar is to narrow down individuals with the best or enhanced skillset.
In the tech world, it is significant to comprehend the necessities of learning new languages, skills and programs and this is where the need for a software engineer arises.
As the job markets has once again started to escalate since the decline of the virus cases in the region, more opportunities have been open to the public.
The question for the recruiters at this point of time is, where can we get the right candidates for the available vacancies.
One of the leading outsourcing service in Qatar has been in the industry helping all the recruiters and firms hire the best and potential candidates according to the required skills, experiences and qualifications.
As a leading recruitment firm in the country, B2C solutions have helped over 70% government clients, expats from over 20 different countries, and also has a database of recruiting more than 150,000 clients over the span of 5 years.
B2C is not merely a company that hires according to received applications, but also shortlists the best by crosschecking the essential skills and qualifications they have.
B2C goes beyond what is written in a resume and ensures the potential job seekers have what they are needed.
It is understood that the employers must take their additional time in perusing the applications but B2C comes in as a time saver, free of cost firm that drives its goal effectively in achieving the aim of the prospective company.
Therefore, to hire the outstanding person, the firm must overlook through qualifications and skills to match with position.
This is where the leading manpower company in Qatar plays its vital role in shortlisting not merely for the interviewing, but having the capability of hiring the perfect fit for the job.
Some of the essential skills needed to become a software engineer are as follows:
• Kubernetes
• Redux
• Docker
• Amazon Web Series
• Azure
• Kafka
• Ansible
• Spark
• React.js
• Jenkins
If these are some of the skills you are looking in a potential employee, B2C has it all covered as they focus on selecting the right individual according to the job requirement.
As a proud one-hundred percent Qatari Organization, B2C guarantees the post to be filled as and when required.
Contact B2C now to know more about their offers and the process in which they can guide you to find the right one!