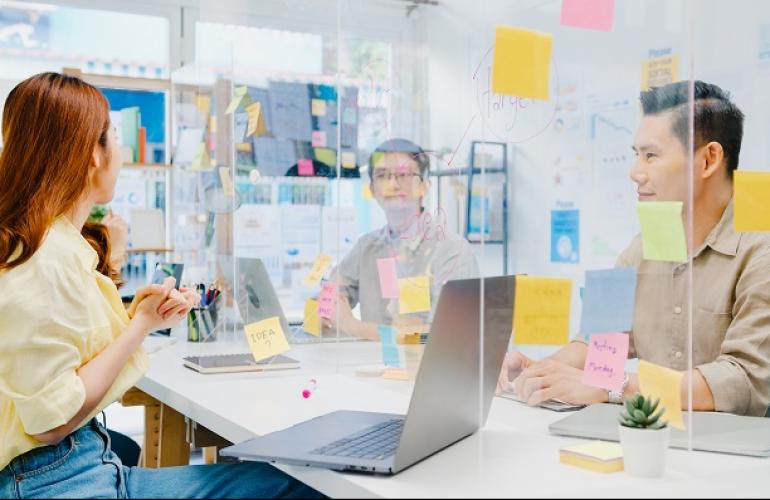 The global pandemic that erupted into the world's surface in several ways has affected our lives directly or indirectly as a result in which made the economic growth and job markets fluctuate constantly.
This has given all recruiters a significant task in carrying out the business and ensuring that jobs in Qatar are not affected.
Various challenges have stood in its way due to remote working and uncertain times that crossed the paths resulting in dire state of recruitment.
One of the most efficient and best outsourcing service in Qatar can help you recruit the potential candidates despite the ongoing pandemic and restrictions.
B2C solutions, a trusted and most esteemed recruiting firm in the country that has a proven record of hiring many individuals and partnering with well-established organizations.
Over the past few years of its launch, the service has benefitted many recruiters and candidates equally in getting the right person into the right job.
This was made possible only through their dedicated staffs that were quick to narrow down the best applicants according to the company's need and vice versa.
Therefore, as a manpower company in the region, they have hired hundreds of employees and guided the recruiters by doing all the hiring process according to company's procedures.
Some of the essential sectors the B2C has covered so far are IT professionals, HR professionals, Drivers, Managers, Human Capitals, Admin and Secretary, Hospitality, PR & communications, Marketing, Entry level jobs and many more.
B2C also offers their service with free of cost and ensures more clients gets benefit from the work done by the company.
B2C takes pride in its service as complete satisfaction is guaranteed to all its clients that approaches the organization.
The firm also takes their time to do all the hiring process for the companies as they don't need to take an extra time from their busy schedule.
Some of the soft skills needed for all the talents out there are:
• Excellent Communication skills
• Critical Thinking
• Team Player
• Self-motivated
• Capability to solve problems
These are some of the basic soft skills required by all the talents in the country to get into a company as recruiters make sure this adroitness is well included.
The advantage of this recruitment organization is that they hire not merely other professionals but also has the talents to cross check such basic and essential skills.
Therefore, contact B2C, your trusted service right away to know how they can help you!