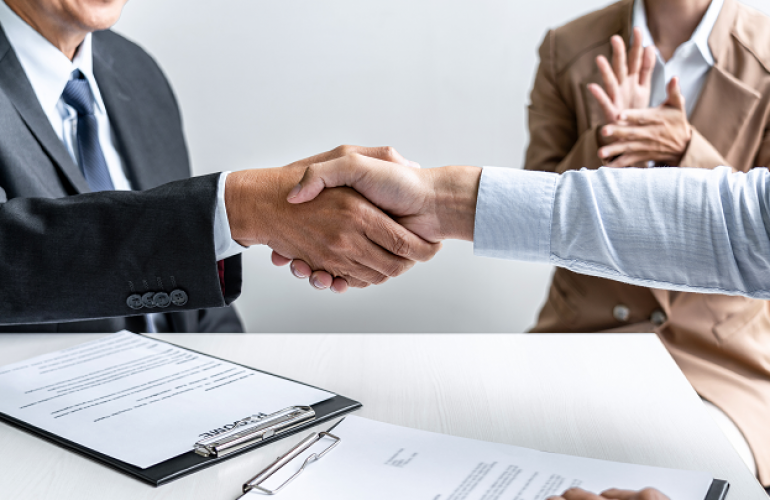 Recruiting an individual for a job in Qatar is a crucial responsibility for many employers in the business wanting the right candidate who can contribute the best to its firm.
This sometimes may not be very handy for the prospective employers to take their time out from the usual busy schedule as sending job adverts, receiving tons of applications, and narrowing them down to the right candidate could be a huge process.
And that is why it is essential to approach an outsourcing service in Qatar so that they will do all the recruitment process allowing you to worry less.
B2C solutions, a recruitment consultancy firm in the country has been a vital partner for many employers and companies during the span of 5 years.
As a leading recruiting agency, they have ensured that all clients get the best result in finding the right person for the job and this also works vice versa in finding the right job for the job hunters.
B2C has worked in collaboration with reputed organizations in the country such as Sidra Medicine and Asghal, the public works authorities.
Over the years, they have built their trust with many firms and recruiters in helping and guiding them to shortlist the right person for the position.
As a leading staffing solution in Qatar, many seeks assistance with B2C because they are certified with ISO 9001: 2015 Certification for Recruitment Services and ISO: 27001 certified for information security management.
B2C is an expert recruitment firm that covers all industries such as IT professionals, Human capitals, PR and Communications, FIFA 2022 related jobs, Admin and Secretary, Medicine fields and many more.
They also have a great record of hiring more than 150,000 clients in the country in addition to expats from over 20 countries and more than 70% government clients.
With cost-free service, they offer all the provisions to meet your needs by matching with the desired positions and narrowing down the best candidate not merely for interview but also for the available vacancy.
Thus, it generates the perfect choice in opting to approach this recruiting service, which gives you a 100% satisfaction.
Contact B2C right now to know how they can help you in meeting your needs and guiding you in the perfect manner.