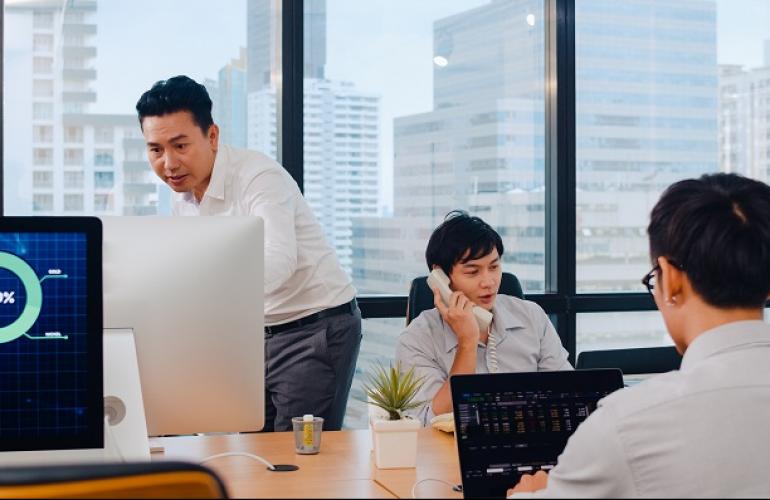 Giving an office support to a worker or to the entire team is equally important and therefore all the companies will have an admin who ensures the businesses runs smoothly.
Competitions for Jobs in Qatar has risen over the months and years as many are looking for an effective job during these pandemic times.
This also has given a bit of burden to the recruiter's shoulders in shortlisting and choosing the right person as an admin manager.
One of the commonly preferred and reputed outsourcing services in Qatar has built its trust with many organizations in the country in guiding the prospective employers in shortlisting the perfect fit.
During the past 5 years, B2C solutions has played a vital part in company's and individual employer's life in assisting them towards narrowing down the right person for the job.
As a recruitment consultancy in the country, they have been partnering and working with many high-profile organizations such as Public Works Authority and Sidra Medicine by finding the right person for available vacancies.
In addition to recruiting admin specialists, they have focused in helping companies hire individuals from IT, Human Capitals, PR and Communications sectors and many more.
They are also built with reputation due to their ISO 9001: 2015 certification for recruitment services and ISO: 27001 certified for information security management.
With providing free of cost services, they have been able to work effectively in giving out complete satisfaction to its clients due to the recruitment specialists in B2C.
More than merely working as a recruitment expert, some of their prowess nature lies in finding the best of the bests by identifying their skills in any industry.
As we can purely guess, some of the roles and responsibilities of an Admin Manager is:
• Supervising daily operations of administrative department and the staffs.
• Hiring, evaluating, and training staffs.
• Taking corrective actions when essential.
• Developing, reviewing, and improving the systems and policies of the admin team.
In this way, B2C has experts who can research and look into the candidate and application and shortlist the right individual according to the desired skills, experience and qualification.
Therefore, to know more of their services and offers, partner with B2C and get your goal achieved within no time.