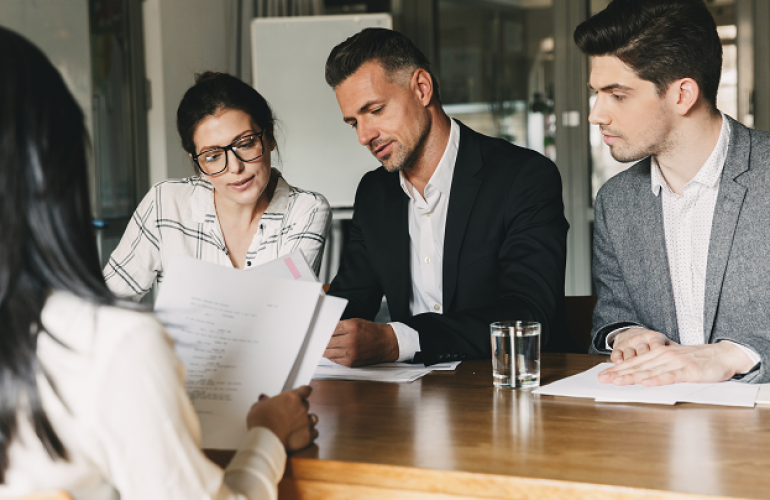 Getting the right person for the job is highly rewarding but to select them according to their skills and experience is not a very easy task for the employers.
This is due to the additional time they may have to take in reviewing, and narrowing down the applicants accordingly.
However, one of the leading outsourcing services in Qatar has guided many companies in hiring the right person for the right job.
Playing an integral role in the country since its establishment, B2C solutions has many skilled specialists who recruits the perfect fit according to the desired needs of the organization.
B2C has been a key partner with many reputed organizations such as Sidra Medicine and Public works authorities.
The adroitness of the experts in B2C helps them in guiding all recruiters and companies in finding the suitable job hunter in every industry such as IT professionals, frontline workers, Human capital, Drivers, FIFA rekated jobs, construction workers, PR & communications, Accountant specialists, warehouse assistant, Business managers and many more.
B2C has also received an ISO 9001: 2015 certification for recruitment services and ISO 27001 certified for information security management.
Providing cost-free and effective services in the region, they ensure the firm derives a guaranteed successful result for its clients.
As an 100% Qatar firm, the recruitment agency works towards sending job adverts, receiving applications, shortlisting them in the right manner.
They do not narrow down the right person merely for the interview but selects the right fit for the position based on their skills and experiences.
B2C also has an excellent database of hiring more than 70% government clients, individuals coming to Qatar from more than 20 countries across the globe, and also has recruited over 150,000 clients by partnering them with relevant companies.
This mode of recruiting has enabled many job seekers to get the right job in Qatar with the help of B2C and has benefitted the recruiters as well.
To know more about how they can guide you, connect with B2C right now to partner and avail the services.