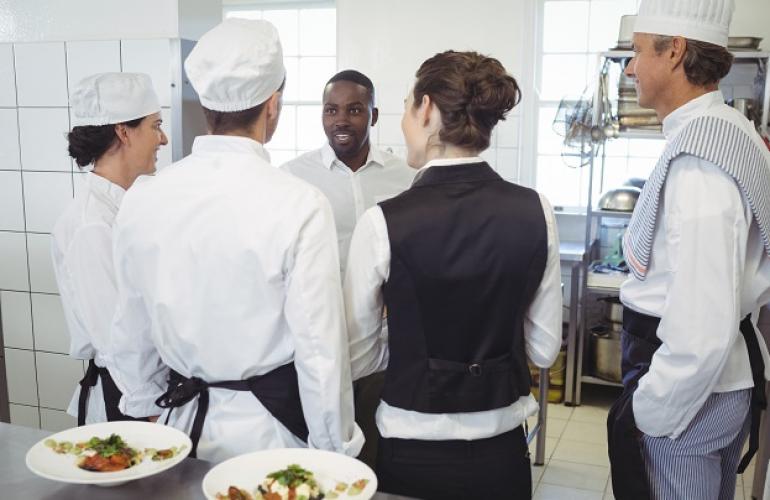 Each and every firm generally have staff to help employees during the lunch break or serves you with breakfast and dinner according to your shifts.
Recruiters would look out for the best person who has experiences and skills in culinary area to prepare the best through their hectic schedule.
Therefore, to get a helper or a staff for cafeterias or kitchen, you can seek guidance from one of the leading outsourcing services in Qatar.
Having an extensive experience in recruitment, B2C solutions are an organization that enables to meet your need in finding the right individual with experts in hiring specialty.
Over the span of 5 years, B2C has been one of the most trusted and reputable company in Qatar since its establishment.
Many top-level firms like Ashghal and Sidra Medicine have sought the assistance from B2C which resulted in a tremendous success in getting the right fit.
B2C has also obtained an ISO: 9001: 2015 certification for recruitment services and ISO 27001 certified for information security management.
Kitchen staff is also one of the essential jobs in Qatar as many firms look forward to select the perfect fit.
Some of the primary roles and responsibility of the kitchen staff or helper is as follows:
• Willingness to learn
• Genuine Passion
• Ability to skillfully multitask
• Time management
• Creativty
B2C narrows down the right person for the job by having the adroitness in shortlisting the best of the bests by looking into their profiles, experiences, skills and qualification.
To know more about B2C can help, contact them right away and recruit the apt individual for your organization.