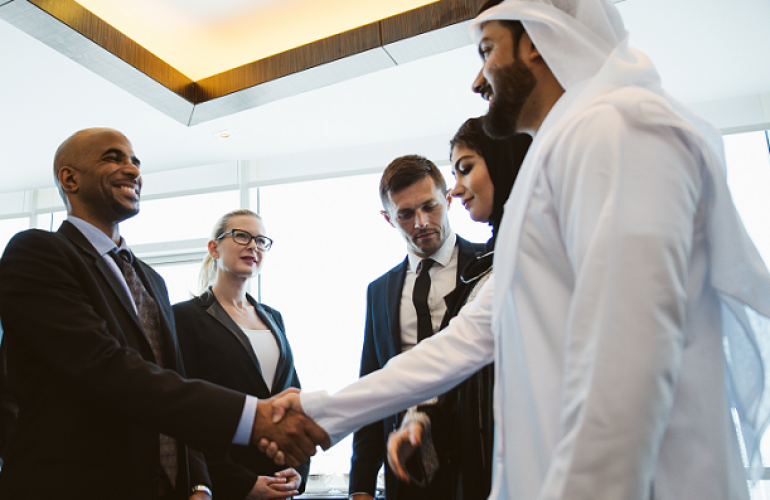 Hiring the right individual has become a challenging task for employers and firms as they need to multitask in addition to their busy schedule.
Many vacancies are open for jobs in Qatar with more opportunities for expats and citizens to get into their dream organization.
One of the most prominent yet uneasy to find could be recruitment specialist jobs as the right individual is hard to be selected according to the desired skills and experiences.
As we are aware, a recruitment specialist is someone who helps their firms with filling staff vacancies by evaluating candidates and networking and connecting with potential employers.
It is an industry with much demand as they execute many challenging duties and performs on-hand role in assessing candidate resumes and credentials.
However, with one of the best outsourcing services in Qatar, hiring the right talent for the companies are now facile.
Helping companies and individuals with a span of nearly 6 years, B2C solutions has built their trust by recruiting the best in business.
B2C solutions is certified with an ISO: 9001: 2015 certification for recruitment services and ISO 27001 certified for information security management.
This recruitment agency has many experts, who are themselves recruitment specialists with vast experiences and knowledge.
By their prowess nature, they are able to identify the right talents not just for interviews, but also for the job vacancy.
B2C offers mesmerizing services with quickly doing their task for you and with free of cost.
Some of the top skills a recruitment specialist must have for their career are as follows:
• Communication Skills
• Multitasking Skills
• Time-Management Skills
• Marketing and Sales Skills
• Motivated
• Persistent
• Building trust, partnership and relationships
• IT skills
• Social Media Skills
With the key 9 adroitness put forward, B2C will be able to shortlist the perfect fit for a recruitment specialist vacancy for your company.
To know more about their fabulous and goal-achieving services, contact B2C right away!