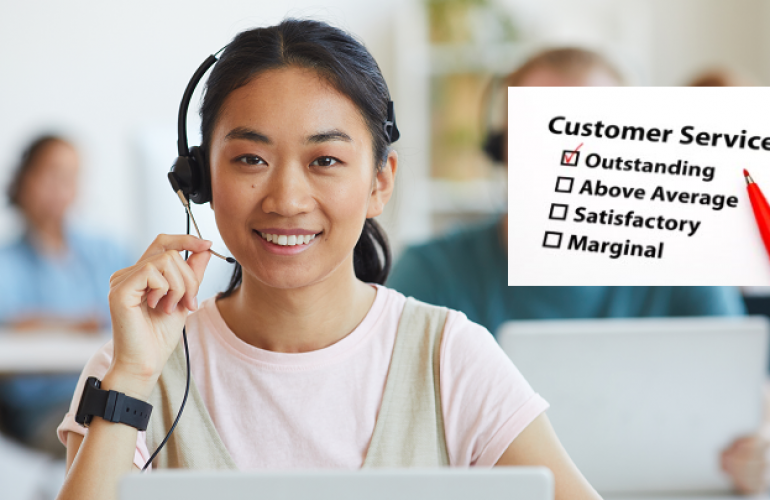 In an industry as fast paced as client relationship management, companies rely not only on being able to find the right person, but also getting that person at the right time and at the right price.
What employers in the customer service sector want from a recruitment partner in Doha? – fast turnaround, high productivity levels, and maximum return on investment.
In the influx of modern technology, driving unknown demand for any product or service – having the right skills, mind-set and experience will significantly impact their organization's ability to benefit from these technological advancements and boost their profits.
Customer service professionals at all levels now need a much better understanding of increasingly complex business operations.
This is where B2C Solutions expertise and experience come in providing a responsive staffing service in Doha that can make the difference between meeting your delivery deadlines or losing valuable productivity.
With a professional team of qualified consultants, committed to providing a superior level of service to both clients and candidates, B2C makes it their business to improve your business.
This leading outsourcing service in Qatar with an established team of recruiters who specialize in permanent, interim and outsourced recruitment solutions.
As a trusted partner of many startups, SMEs, and large-scale corporations, this recruitment specialist provides tailored hiring solutions to maximize candidate engagement in a fiercely competitive market.
It ensures an honest and holistic approach to identify the best talents for its clients. It also provides candidates with advice, guidance, and support.
A leader in providing staffing solutions in Qatar, B2C has dedicated consultants for specialist markets such as projects, programmes, and senior leadership roles. It has solid networks and in-depth market knowledge to understand your individual needs.
Interested in placing a position with B2C? Contact them now to get started.
Looking for the best recruitment agency in Qatar? Partner with B2C Solutions for all your hiring needs. Get in touch with them by sending an email to business@b2c-solutions.com.