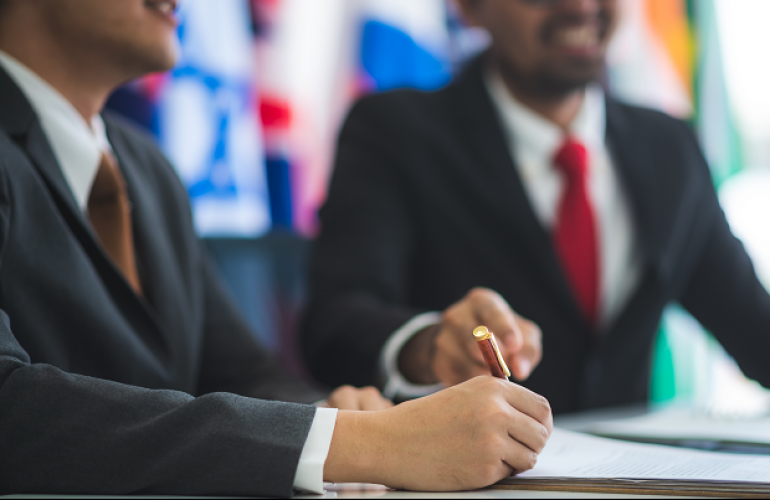 The Government Relations Officer (GRO) is someone will execute liaison functions between the organization and Government Agencies, advocating for the organization's interest and enhancing a profile for the company.
Having said that, one of the key factors played by a position for the company is the Government relations officer.
With current situation due to the pandemic in place, it is quiet hard for people to recruit the best fits and for the job hunters to get their desired jobs in Qatar.
Over the several years of building network, partnerships and trust, a leading outsourcing service in Qatar has stepped up to meet all the hiring needs.
Having numerous specialists working for B2C solutions, they are able to track down the right individuals for the right jobs.
The recruitment company is certified with an ISO 9001: 2015 certification for their exceptional hiring processes and is also certified with an ISO 27001 certification for information management security.
Several government organizations have been benefitted and partnered with B2C including the Public Works Authority (Ashghal) and Sidra Medicine by guiding them through the hiring process.
In addition to this, B2C standout for hiring many expats from over 20 different countries, recruiting over 70% government clients, and the total estimation goes beyond 150,000 clients who received employment with B2C as their recruitment agency.
This firm not only helps in narrowing down the individuals for interviews but also to select the right ones for the jobs by accurately going through the skills, qualifications, and experience needed by the company.
Some of the roles and responsibilities of the GRO are:
• Preparing communications to and for key stakeholders
• Directs and oversees the progress of materials in support of government related agenda
• Performs miscellaneous job-related duties as assigned.
• Provides strategic oversight to the Office of Government Relations
• Participates with senior leadership on institutional planning, policy development, and problem resolution.
These are just few of the responsibilities and with cost-free services, B2C experts can help the employer seeker to find the right talent.
Contact B2C right now to know more about their services and offers while you get the perfect GRO in no time.