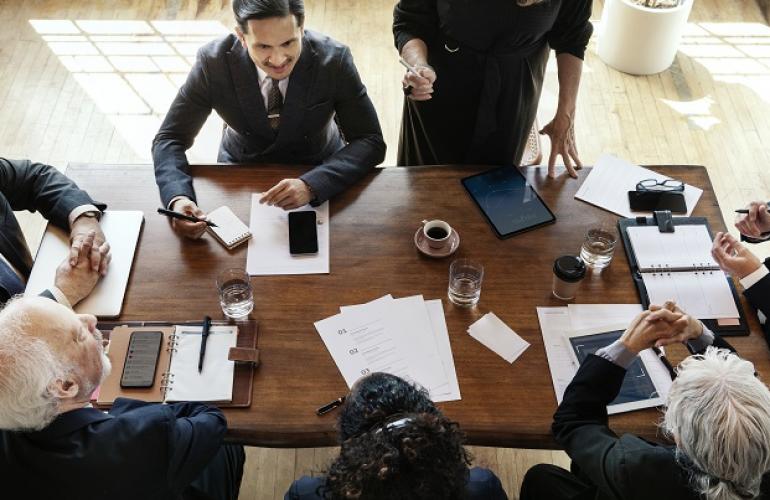 An individual working as a corporate affairs executive is someone who is responsible in creating and communicating a favourable public image for his recruiter or the client.
This is often done through media campaigns that are designed to reach investors, employees, consumers, customers, industry analysts, government agencies, and other stake holders as well.
However, since the pandemic erupted, it has been a challenging time for both recruiters and job hunters with regards to finding the best fit or position for jobs in Qatar.
This has well-impacted over all the world especially in Qatar and the employers and companies face quite hard time to shortlist the right candidate for the vacancy.
One of the leading outsourcing services in Qatar, however has been a huge comfort for all employers and companies in doing their jobs of recruitment.
Having extensive experience in hiring, specialists in B2C solutions guides prospective employers in narrowing down the apt person for the job.
Over the span of 5 years, B2C has partnered and helped many clients in achieving derived results in obtaining the desired goals.
With their amazing offers, many reputed companies such as Ashghal and Sidra Medicine has connected with B2C and was guided through the hiring process in recruiting talented individuals.
In addition to this, B2C also has a great database in hiring more than 70% government clients, expats from more than 20 countries, and over 150,000 individuals were hired.
B2C assists the organisations in hiring every field by ensuring they have the right skills, qualification and experiences for the position.
Some of the skills required by the corporate affairs executive are as follows:
Support the creative development of key internal and external Corporate Affairs (CA) collateral e.g. internal and external slide presentations for meetings/events
• Working closely with the CA team to ensure high impact of key internal and external events including Leadership Team (LT) workshop, LT calls, LT fireside chats, town halls, Distributor conference and press events
• Specific support to the Head of Internal Communications in the following areas:
o Support proactive and reactive internal employee communications, ensuring they are consistently on-brand and in line with Centre corporate messaging
o Lead the channel management of existing internal communication channels (email, BupaLive [internal CMS, powered by jive]) and the development of new channels e.g. Newsweaver and plasma screens.
o Lead the creation of engaging content across BGMU channels, suited to audience groups
o Assistance in management and facilitation of the internal communications cascade from MD to all frontline employee, to ensure that all Bupa Global employees are informed of key initiatives, projects and relevant business developments e.g. production of regular videos
o Maintain an internal communications annual plan incorporating a prioritised list of activities ensuring delivery of all key messages and support for business objectives
o Understanding of our different regions and audience groups, to ensure our communications reach the right audiences as the business continues to shape and change
o Potential to lead the creation and delivery of agreed internal communications campaigns (with support from Head of Internal Comms); e.g. BupaWeek, #bupaglobalcreate
• Timely and cost-efficient, management of external agency support with a focus on quality and efficiency of service provision (where necessary)
• Develop and implement an international mindset with reference to communications methods and strategies, ensuring that solutions are market- and culturally- appropriate
• Develop communication consistency through Brand and tone of voice guidelines and bring the values to life in all that we do
• Constant review of effectiveness of programmes and processes and implementation of continuous improvement and remedial action
• Specific support to the Director Corporate Affairs, BGMU, in the smooth running of the Corporate Affairs team including:
o Support in organisation of regular team meetings
o Assistance with team budget and expenses
o Assistance in pulling together various regular reporting requirements e.g. weekly Look Ahead to Managing Director, Health Engagement and Carbon reporting data
Contact B2C now to avail their valuable services and know more about they can guide you in finding the right person for corporate affairs executive.