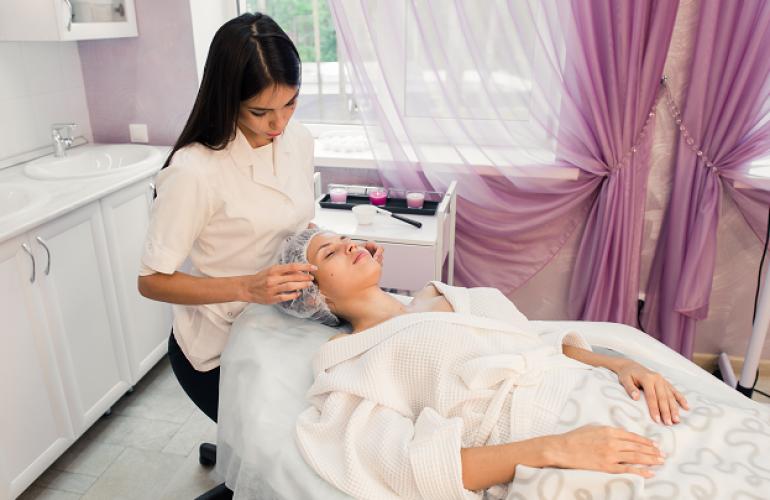 The cosmetologist plays a significant role in the facial industry attracting more people to look young and beautiful.
The services mainly provided by the cosmetologists are hair designs, nail designs, and other make-up services offering attractive packages.
These services also include hair-straightening, styling and removing shades and spots to make the face more glowing.
Even in Qatar, the beautifications are done and there are many outlets that provides services targeting the women in particular.
With different opportunities for jobs in Qatar ranges, it is not always easy to find the best cosmetologist with desired skills and experiences unless an individual is brought from abroad.
By approaching this outsourcing service in Qatar, the recruiters in the firm makes sure you get the best fit selecting the right talent for your team.
B2C solutions is an expertise firm working in the country for more than 5 years and has partnered with high-standard firms.
B2C is a one hundred percent Qatari firm enabling you to meet all the required needs of your company with its best operational services provided.
The agency has received numerous certificates including ISO 9001: 2015 for hiring management and an ISO 27001 certification for information management security.
Following a data base of recruiting over 150,000 clients, B2C has helped in recruiting expats from more than 20 countries, hiring over 70% government clients along with giving a pretty decent salary package.
B2C takes pride in assisting many top-level companies like SIDRA and Ashghal in recruitment process and enabled them in achieving total satisfaction.
With their cost-free services, B2C strives towards in taking maximum efforts in helping them company grow by adding skilful employees.
Some of the main tasks to be executed by the cosmetologists are as follows:
• Styling and cutting hair
• Providing skin and nail care
• Handling clerical duties
• Analysing needs of the clients
• Keeping tools sterilized and managing stocks
• Executing skin treatments
• Providing excellent massage therapies
• Offering wax treatments
• Giving manicure and pedicures to its clients
Some of the best-known facts about B2C is that they not only select candidates for interviews but opts the best fit for the job itself by knowing the right skills and responsibilities to be taken by the cosmetologists.
Contact B2C now to get to know more services they offer and hire the perfect cosmetologist for your firm.