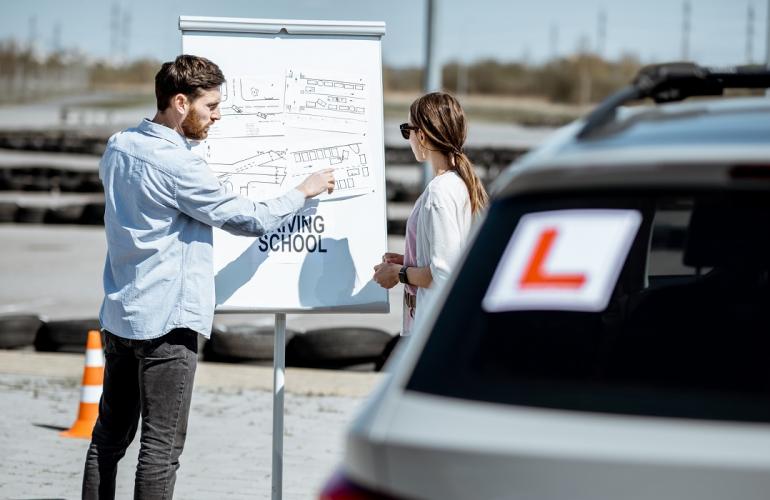 With the need to own and travel to different areas in this middle eastern region, the need to own a driving license has been significantly increased in Qatar.
Although there are many transport services such as cab and metro, the need to travel has become an essential part not just to traverse for jobs in Qatar but also for every other need such as exploring the country, medical needs and so on.
Driving instructors have become key aspect in an individual's life where he or she pays attention to every detail that must be followed by the road users in this country.
The trainers in a driving school have huge responsibilities and roles to undertake while executing their task.
Some of the basic duties of a driving teacher is to maintain the timings for all their classes with proper schedule.
The tutors must also teach the driving students regarding basic traffic rules and safety procedures while driving vehicles.
They also inform and teach students on the emergency situations to carryout while high-risks are cautioned.
In addition to all the above-mentioned, the instructors must be well-qualified to have a very good driving capability.
They should be able to communicate and teach vividly on all the instructions regarding driving on roads.
Recruiting the right instructor for your driving school is applicable when you have contacted the best outsourcing service in Qatar.
B2C solutions is a 100% Qatari firm providing cost-free services guaranteeing you 100% client satisfaction.
The organization was established more than 5 years back and has helped many company and employers in hiring the right talents.

The company stands-out for achieving an ISO 9001: 2015 certification for recruitment operations and an ISO 27001 certification for information management security, enabling it to pair up with many reputed firms in the region.
High-profile companies like Sidra Medicine and Public Works Authorities in Qatar have partnered with B2C over the few years for its skill-driven aim in obtaining organizational goals.
In addition to these companies, many others also have trusted and relied in this agency for their work and efforts that are derived within the time given.
However, the company lets you not to worry on the recruitment process as they comprehend the difficulty in sending out job adverts, shortlisting for interviews and employing the right candidate.
This is where they do the job well done for any client approaching them for recruitment needs and this works both ways for the companies and job seekers.
The agency has a great track record in hiring many individuals for the firms including hiring more than 70% clients to the government firms, more than 150,000 clients to different other companies in addition to hiring various expats from over 20 countries.
The experts in this organization have the prowess nature of narrowing down the perfect fit for the company as desired.
Some of recommended skills of an instructor of driving school in Qatar are as follows:
• Deliver driving training in order to prepare the trainees for driver's license Qatar Traffic Police Test.
• Supervisor the trainees during driving training to ensure safety training operation.
• Provide advice and guidance to the trainees to improve trainees driving performance.
• Fill in and sign on trainee's log sheet/ training card about the training card about the trainees progress in order to produce and maintain the trainees record.
• Provide feedback to Assessor and Technical Driving Operation Controller/ Professional Courses operation controller regarding trainee driver progress and competency level in order to measure trainees driving performance.
• Attend monthly safety meeting in order to update the safety Measures.
By testing these abilities in a driving teacher applicant, B2C can find the apt person for your school
Get to know how they can help you in finding a driving instructor by contacting B2C today!