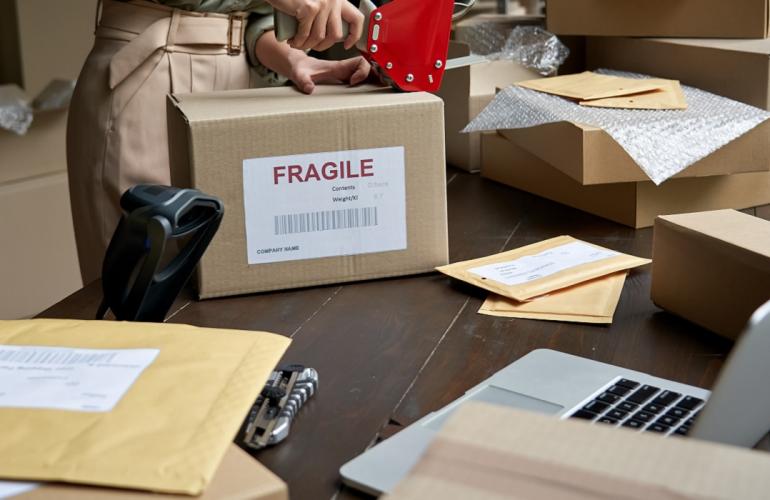 Qatar's job market has indicated a significant growth as more opportunities and vacancies surged giving job hunters their platform to apply accordingly.
With the ongoing challenges caused due to the global pandemic, jobs in Qatar had seen a crucial period like the other countries struggling to hire the right person.
This has thus impacted many residents in the country who were laid off or sent back to their home countries after losing their jobs.
However, with the cases slowly decreasing, employment opportunities have once again witnessed a spike in this country.
Many of the jobs are related to the construction works and other jobs connected to the FIFA world cup next year.
Among the various jobs that are open to the public to explore, E-commerce consultant has also been vital as many recruiters are seeking potential employees.
E-commerce consultants are in demand due to their roles to be undertaken during this period of time when its most needed by every company.
Some of the duties an E-commerce consultant must keep in mind are as follows:
• He or she must identify areas where the company can grow
• Enable efficiency in E-commerce
• Managing all activities in company's website and social media platforms
• Coordinating the trade and business of the company.
• Execute creative contents, products and other performances in commanding voice.
There are more to the above-listed roles and a recruiter must ensure these are done effectively the potential candidate.
To hire the best person in business, one of the leading recruitment agencies in Qatar offers all the help you need to achieve your organizational goals.
B2C solutions have been one of the most commonly and preferable hiring management in Qatar guiding all recruiters to acquire their essential requirements.
Being a high-profile company partnering with reputed firms in Qatar, B2C has found solution to all the company-based enquiries and shortlisted the perfect fit.
B2C takes pride in being a Qatari organization and has specialists working towards hiring individuals that rightly fits the company.
In addition to E-commerce consult they also cover all major fields like Drivers, IT professionals, medical workers, HR employment opportunities, Graphic designers and many more.
With their cost-free services offered to its clients, B2C a 100% satisfaction for all individuals both for the companies and job hunters.
The experienced workers at B2C not only hires few areas but also every field mandatory in Qatar by shortlisting them according to the derived adroitness by the individuals.
Few of what B2C notices in a potential E-commerce consultant are as mentioned below:
• Identify eCommerce and eCommerce related activities in Qatar's market and initiate discussions with QCB, QCERT, and CRA land other relevant entities) to realize regulatory framework and coordinate steering committees when required.
• Research and propose regulatory guidelines for Social Commerce in Qatar for sub-licensing through the initiation of pilot testing regulatory proposals by:
- Organizing and conducting focus groups
- Assessing results for strategy/regulations-tweaks

• Initiate Qatar's eCommerce National Policy project proposal:
- Acquiring the required knowledge on regulatory frameworks, laws and practices, gaps in technology legislations.
- Analyzing best policy options in Qatar.
- Prepare REP with business case, with detailed evaluation & technical criteria.
• Develop a comprehensive plan for the eCommerce Permit Activation Which clarifies areas of violations and consumer protection:
- Addressing the activity of online and offline complaints by merchants and consumers through the consumer protection procedures
- Addressing the type of entity for complaint tickets to be referred to and structure the appropriate violation and action required to be taken accordingly (for non-ecommerce related complaints)
- Addressing the type of violation on the ecommerce guidelines, highlight on actions required to be taken and file case reports to close the complaint ticket
- Showcase all potential ecommerce related complaints and align them with a list of categorized violations, actions required and owners for each action.
- Support Theqa Trustmark Operation in confirming the certification of the program's KPIs
• Manage MOTC's eCommerce national portal
- Add/amend any data required for the updating of the ecommerce portal and the directory
- Showcase all Theqa certified merchant data in the directory and new eCommerce businesses.
- Update the portal to convey the objectives of the ecommerce program
Having said this, you can get in touch with the best hiring service in the country that can result you in a total client satisfaction.