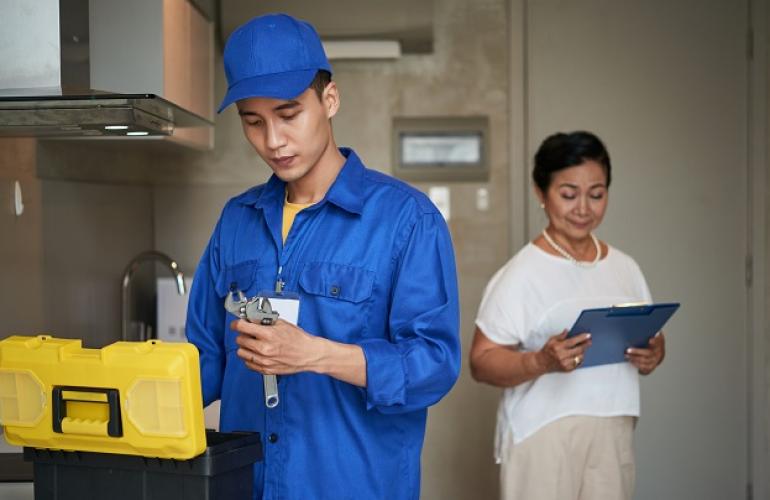 Multi-Skilled Technicians play an important role in any residential or commercial building. Whenever there is an emergency in the facilities, they should act quickly to sort it out. For example, they make sure every plumbing and heating system is still working properly. They should also help maintain electrical systems.
Repair and Maintenance Technician jobs involve maintaining and repairing facilities, equipment, and structures. People who are skilled in these fields are hard to find. However, B2C Solutions can make it easier for you.
As the most trusted Recruitment Agency in Qatar, B2C provides a true white glove service to companies who are looking for a dedicated partner to identify their next urgent hire. It provides full life cycle candidate development in the following areas:
Masonry
Plastering, bricklaying, tiling, excavation and drilling, maintenance and use of abrasive wheels equipment, basic plumbing, and carpentry
Plumbing
Welding, brazing, lead work, repairs to domestic hot/cold water supplies, clearance and repairs to soil and associated waste water systems, patch repairs to wall finishes, tiling, basic carpentry and masonry
Painting
Apply paint, stain and other finishes to property walls, ceilings, and furniture using brushes, spray guns, or rollers. Apply primers or sealers to prepare new surfaces for finish coats.
Electrical
Create, maintain and repair the electronic components and equipment used in any equipment or device that involves electricity
Mechanical
Check equipment and operating systems. Ensure mechanical operations, standards and controls are maintained at high quality. Repair and perform preventive maintenance as per established standards.
B2C's maintenance technicians are skilled at repairing, improving performance, and providing preventative maintenance of commercial, mechanical, manufacturing or electrical equipment.
Maintenance Employment Agency in Qatar
Frequent direct tech positions that B2C recruits include:
Auto Mechanic
Certified Diagnostic Technician
Crane Technician
Electrical Technician
Facilities Maintenance Supervisor
General Technician
Maintenance Mechanic
Maintenance Technician
Mechanical Technician
And more…
From retained search for a Reliability Director or contract recruiting for a Mechanical Technician, the maintenance staffing experts at B2C fill positions other agencies struggle to fulfill.
Trust the maintenance staffing experts at B2C with your next employee search, and you'll quickly see why companies like Ashgal - Qatar's Public Works Authority and Sidra Medicine have picked B2C's Maintenance Recruitment Service over other maintenance employment agencies in Qatar.
Partner with one of Qatar's Top Maintenance Employment Agencies to find the right maintenance technicians for your company.
To help you connect with the very best of the maintenance workforce, contact B2C today.