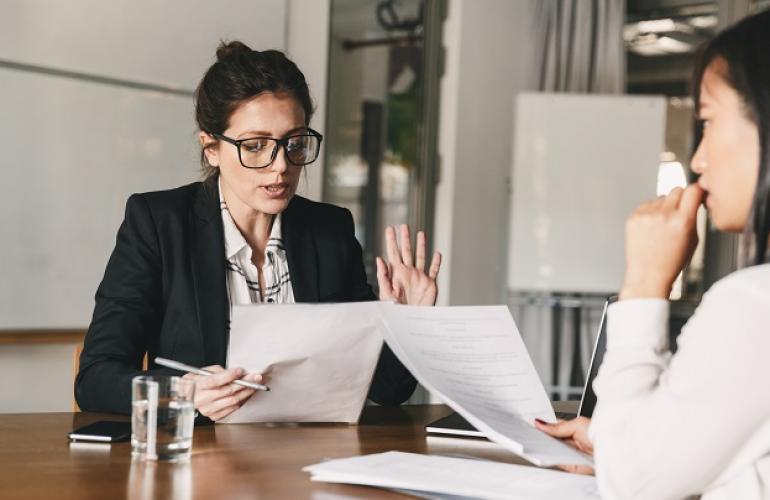 When you applied for jobs from Qatar companies hiring, chances are you will receive calls from recruitment agencies or prospective employers to ask you some questions as their initial screening process for applicants.
While interviewers are acquiring details for your application, many job candidates also try to inquire from them to further understand the jobs they are applying for.
Here are the top 20 questions asked by applicants to recruiters from Qatar companies hiring employees.
1. What are my job roles and responsibilities?
2. What is my basic salary rate and the allowances you offer?
3. Do you provide free annual airfare for myself and family?
4. What is the size of the team I will be reporting or how many people will be reporting to me?
5. Are the housing and transportation allowances covered in my salary package?
6. Do you also cover my medical insurance?
7. Is this a permanent or contract-based job? If it is contractual, how many years and is it renewable?
8. What are my working hours and does overtime work get paid at a higher rate?
9. Will you be able to issue a No Objection Certificate (NOC) when my contract is terminated?
10. Do I need legal permission from my company to stay out of company accommodation?
11. What tasks will I be expected to perform?
12. Will I be able to obtain a permanent exit visa or will I have to ask permission every time I want to leave the country?
13. What is the duration of employment before I will be allowed to leave the country for vacation or for good?
14. How many paid days of vacation and sick leave am I allowed per year? Are those days accumulative or will they be forfeited if I do not use them?
15. Is my position open to eventual promotion?
16. Will all the answers you provided be included in the contract as guaranteed terms?
17. Will I be able to sign the contract before I begin working, or will you only allow it after a certain probationary time period?
18. When will I receive my first salary?
19. When will I start reporting for work?
20. Is there a possibility I will be assigned outside Qatar when required?
Now that you have some ideas on what to ask recruiters during an interview or before accepting an offer to move to Qatar, check out the job vacancies from Qatar companies hiring today. Good luck on your job search!