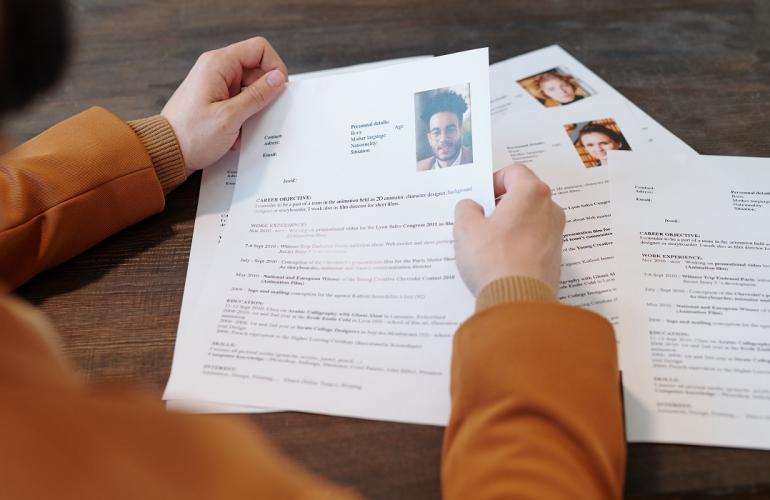 Arriving to one of the Gulf states for works and businesses to bloom would be an ideal dream for any expats.
Hence, we have seen that the number of foreigners have outnumbered the citizens in the Arab region and makes it feel like a mixed cultural place.
This is also because these countries are friendly-welcoming and allows individuals to enhance their skills in the respective companies.
Applying for Jobs in Qatar could be a challenging task but it has been simplified by the agencies in this country.
One of the best manpower firms in Qatar has made it possible to get any job hunters or recruiters with their hiring skillsets.
Every individuals or companies at some point of time have come across the most reputed hiring organisation - B2C Solutions.
If you are an employer seeking a relationship executive, then this article will explain how it can be done effectively.
Few of the behavioral skills a relationship executive must execute during his time in a Doha firm is as follows:
• Punctuality: Ensure to reports for duty on time to ensure that the company is fully operational to our clients
• Self- Management: Demonstrate ability to get work right the first time and take appropriate action to close gaps
• Team work: Contribute to a culture of collective team success and winning as one team
• Communication Skills: Maintain proficiency at all the time while communicating with colleagues, internal and external clients
• Adaptability & Flexibility: Ability to adapt to changing situations or work conditions to best meet the needs of the company Job Related Skills
• Decision Making
• Ability to work under pressure
• Negotiation and Public relation Skills
• Product and Market Knowledge
• Time Management
B2C is accredited with ISO 9001: 2015 for recruitment services and also an ISO 27001 for information management system.
The outsourcing service has also partnered with top companies in Qatar including Sidra Medicine and Public works authority – Ashghal enabling many individuals to be recruited.
B2C has even helped in employing over 150,000 candidates, more than 70% clients for government organizations, expats from over 20 countries and also has issued more than 20000 pay roll.
The experts in this recruitment agency shortlists the perfect talent according to their skill sets and experiences required by the company.
Achievement of Target required by a relationship executive is as follows:
• Achievement of the Target assigned to you
• Your contribution to the Company's profitability
Client Relationship Management:
• Provide an exceptional service experience by proactively providing clients with quality insurance advise that ensures their needs are met
• Facilitating insurance products for Commercial Bank retail clients in conjunction with the CB Retail Sales Team
• Facilitating insurance products to non-Commercial Bank clients for various lines
• Handling all Retail clients related inquiries, responding within the agreed turn-around-time, and liaising with the concerned departments to ensure customer satisfaction
• Maintaining an excellent business relationship with all partners to maximize satisfaction and provide the best service to our clients
• Coordinate related reports to retail business within the agreed turn-around-time
• Assisting Relationship Manager – Retail in preparing/coordinating Training materials, Sales Collaterals, or communication of Retail Insurance products.
• Support as a Back-up for "Relationship Manager - Retail" when on leave
Acquire and Deepen Client Relationship:
• Identify Opportunities for business growth and action plan
• Liaise with our partners to develop new product offerings
• Contacting clients frequently through meetings, emails, or calls to maintain a good relationship with our clients and increase potential business
Retention/Renewal:
• Maintaining renewals of retail insurance policies - __% retention ratio
• Coordinate and negotiate the renewal of existing Retail Products
• Reviewing existing policies and reassessing clients' needs
Complains Management:
• Resolving our clients' complains/issues efficiently and effectively, escalating and consulting as appropriate
A relationship executive must meet the following requirements as well to get the right role in the country:
Educational & Technical qualifications:
• Bachelor's degree in business administration or relevant field
• Excellent English communication skills
• Good knowledge of the insurance products
• Strong Sales Technics skills Experience:
• Minimum 3 years of experience in related field preferably within insurance
For more information, contact B2C and get the best hiring services in cost-free yet effective way!