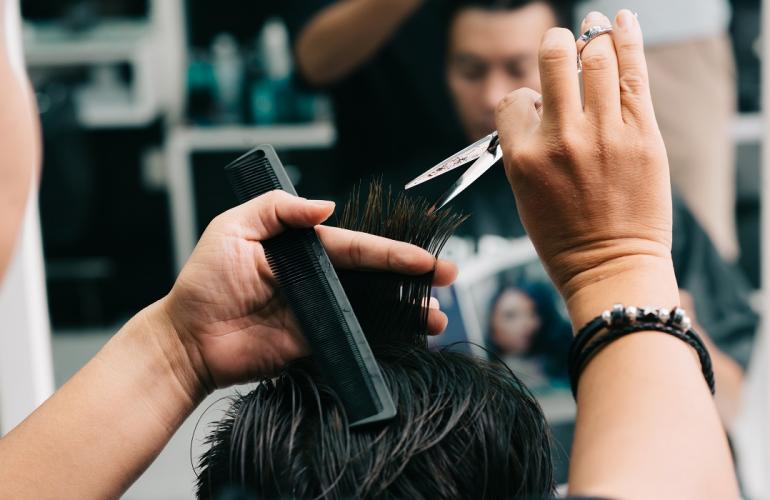 Styling hair has been one of the main services of a barber or beauty center, and finding the right artist is essential for any salon business in Qatar.
Not only do hair salons provide services such as haircuts, hair styling, and hair coloring, but the stylists also positively impact their customers.
B2C Solutions has more than a decade of recruitment experience and is confident in its ability to source excellent staff for its clients within the salon industry.
This outsourcing service in Qatar considers itself as specialists in the sector and takes a personal approach when recruiting in the areas of Salon or Barber Management.
Hairdresser/Hairstylist Jobs in Qatar
Hairstyle professionals are responsible for cutting, styling, and maintaining customers' hair in good condition, whether on a regular basis or for special occasions.
Their clients are generally high-profile individuals and fashion conscious who are willing to invest in and protect every aspect of their public image. This is, therefore, a challenging role which carries great responsibility and opportunity.
A professional hairstylist must take a deep interest in their customers' hair needs and styling preferences, and be able to offer them personalized advice.
They usually have extensive experience in high-end hairdressing and can ensure that their clients are satisfied with their services at all times.
If you are currently looking for job opportunities in Doha for hairstylist careers, check this recruitment ad from B2C.​
What responsibilities might a hairstylist have?
• Cutting, dying and styling hair, this may include more elaborate styles for daily look or special occasions
• Advising on and supplying hair care products, styles, and hair colours
• Providing creative input, artistic flare and attention to detail
• Remaining up-to-date with current techniques, products, and trends
B2C is one of the best recruitment agencies in Qatar that aims to deliver only the highest quality candidates to your business.
The company's process is thorough from start to finish - with screening, reference checks, and full candidate evaluations before sending them for your final assessment.
Whether you have a permanent or temporary position available for hairstylist jobs in Qatar, B2C always has qualified candidates on hand who are ready to fill the gap for you.
This recruitment company in Doha has consultants who have a high level of experience, with proven industry knowledge. This means that they understand exactly what qualifications are necessary, what factors make a good employee and where to find them.
If your salon is in need of quality staff, look no further than B2C. This manpower firm also provides consultancy services for new and existing salons and hairdressers businesses.
Interested to partner with B2C? Contact a recruiter today.