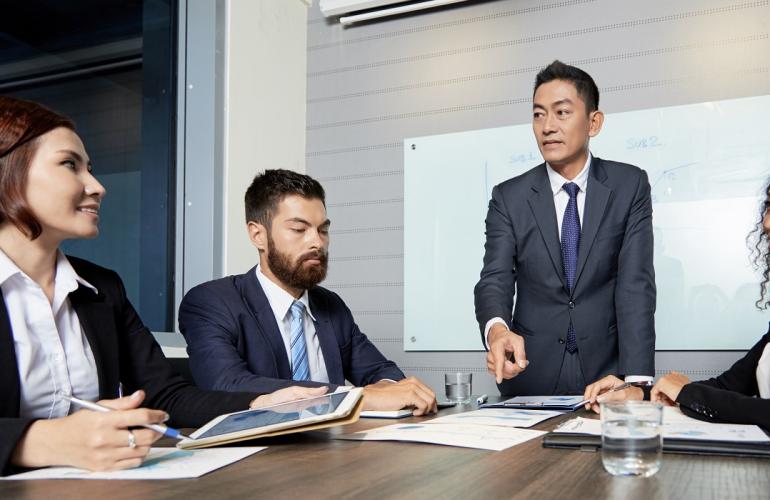 The Gulf states are one of most welcoming countries among the others for inviting and offering jobs for foreigners and expats.
In the updated statistics, it has been continuously proved that there are more expats living the Arab countries than the local community including Qatar.
Jobs in Qatar are available each day for people to search and apply as many abroad and in the region seeks to get some vital experiences
Many recruiters have also been in the hunt for the perfect talent in order to hire them for their companies.
Among many jobs in the country, project officer is a much essential position for any firm in order to execute the right portfolios to derive the best assets.
They are important due to their roles in maintaining significant project documents which track project process.
By performing their task, they provide project documents in an appropriate database or library, and ensure that all documents are accurate and have been approved by the project manager.
It might seem a challenging task to shortlist and recruit the right project manager amidst a hundred of applications received.
This is where the right outsourcing service in Qatar becomes a crucial help in providing and guiding all your recruitment needs.
Having an extensive experience enabling many to recruit the right individual for the company, B2C Solutions is the right partner for all your hiring needs including outsourcing pproject officer job opportunities in Qatar.
They have played an effective role by playing a key part for all recruiters, companies and job seekers.
The company has been awarded with an ISO 9001: 2015 for employment services and ISO 27001 for information management security.
Many top and leading firms in the country including Sidra Medicine and Ashghal have partnered and worked closely with B2C to recruit the qualified candidates.
Offering affordable rates and effective services, B2C caters all your hiring need by selecting the right option for you.
For a recruiter, the agency not only narrows down an applicant for the interview but also for the available position in the company.
Taking pride in being a 100% Qatari organization, B2C ensures their services are delivered within no time allowing all recruiters and job seekers not to worry at all.
Over the years of its establishment, the recruitment specialists in the firm have initiated and executed excellent database in employability.
The track record set by B2C includes hiring over 70% clients to different government firms, recruiting expats over 20 countries and an over all record of recruiting more than 150,000 individuals for different private and government companies in Qatar.
The experts in B2C also makes sure the apt fit is hired by evaluating the skills, qualifications, and experiences required by the organization.
The project officer must be a accountable for the following:
1. Preparation of scope of work as per the approved concept from the Client (end-user) to ensure project requirements are captured in all aspect.
2. Preparation of concept drawings with thick coordination with the client to ensure that all inputs are as specified by the client or higher management.
3. Obtain approvals from the superiors within the department and relate the drawings for clients approval.
4. Analyze and recommend appropriate contractor based on the company recommendation criteria.
5. Knowledge and completion of certificate courses in minimum AUTO CAD, MS applications, etc.
6. Need to provide advice or technical assistance with cost analysis to the budget preparation.
7. Check and process all invoices for payments including obtaining approvals for payment, matching invoices to purchase orders, generate reports and maintain accounts payable spreadsheet for timely release of payment as well as proper control and monitoring.
8. Set-up methods of communicating with contractors, assign tasks, changes, and completing schedules in relation to the project.
9. Arrange site coordination meetings with external and support department.
10. Review deliverables prepared by team before passing to end user.
11. Track and report on project time and expenses on a weekly basis.
12. Monitor and forecast any deviation in contract leading to both time and cost impact and report and prepare weekly, monthly progress reports.
13. Ensures project documents are complete, current, and stored appropriately.
14. Performs other duties, tasks assigned by Head of Project.
Enabling you to find the right person, the cater all your recruitment needs and for information regarding their offers and services, contact B2C right away!