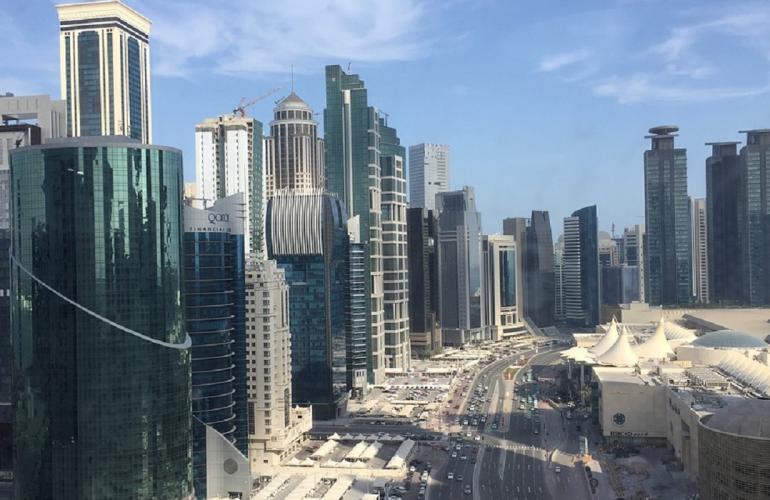 How does it feel to work in one of the world's richest countries by GDP per capita? – Definitely rewarding.
Qatar may be a small nation (population and land area wise), but it punches well on the world map because of its incredibly rich oil and gas reserve, progressive economy, diverse population, and booming employment.
Majority of the people working in Qatar are in favor of their regular compensation and benefits. In fact, the country has a migrant labor force of over 2 million people.
Qataris constitute only 15% of the country's total population, the remaining 85% is made up of a workforce of over a hundred different nationalities.
The country's rapid infrastructure development and fast-growing economy has attracted hundreds of thousands of expatriates seeking to better their lives and the lives of their families.
But, why do many expats move to Qatar for work? Apart from the tax-free salaries, one can enjoy more benefits while working here. Read this article to know about the other perks of being employed here: Benefits of Working in Doha
If you are wondering what are the best jobs in Qatar that offer the highest salaries, check the top 10 list below:
Highest Paying Careers in Qatar
1. Surgeons/Doctors - 58,300 QAR
2. Judges - 49,000 QAR
3. Lawyers - 39,000 QAR
4. Bank Managers - 37,300 QAR
5. Chief Executive Officers - 35,000 QAR
6. Chief Financial Officers - 32,700 QAR
7. Orthodontists - 31,500 QAR
8. College Professors - 28,000 QAR
9. Pilots - 23,200 QAR
10. Marketing Directors - 21,000 QAR
(Source: salaryexplorer.com)
Read also: What are the best-paying jobs in Qatar?
Qatar has become the first Gulf state to introduce a non-discriminatory minimum wage for foreign workers.
According to the Government Communication Office, Qatar considers the welfare of guest workers as one of the key priorities and is committed to reforming Qatar's labour laws and practices to design a system that is fit for purpose for both employees and employers.
Looking for jobs in Qatar or seeking to recruit qualified candidates for your company? Contact B2C Solutions, the best manpower company in Qatar, to expedite your job application or hiring process.
Talk to a B2C recruiter now for faster results.