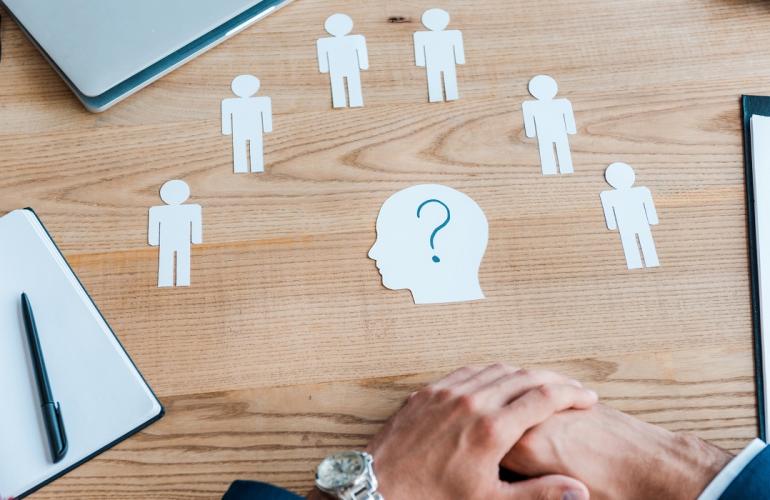 As part of its wider efforts to strengthen a competitive and responsible labor market, Qatar remains at the forefront in promoting labour rights and fair recruitment in every company's business practices.
Learn more about fair recruitment matters, values, and effects, through the lessons from a pilot study in Qatar's construction sector below:
FAIR RECRUITMENT MATTERS FOR BUSINESS
What is fair recruitment?
According to the ILO General Principles and Operational Guidelines for Fair Recruitment, fair recruitment means:
• Workers should not be charged any recruitment fees or related costs;
• Terms and conditions of employment should be fully disclosed in a verifiable and understandable manner; and
• Workers should have access to a free or affordable grievance resolution system
"The issue of fair recruitment is central to our country's labour reform agenda. We are committed to achieving fair recruitment practices, in line with international labour standards and best practices," said Yousuf Mohamed Al Othman Fakhroo, Minister of Administrative Development Labour and Social Affairs of the State of Qatar.
WHY FAIR RECRUITMENT MATTERS
Over the past few years, the State of Qatar has been implementing an ambitious labour reform agenda, which benefits workers, employers and the economy as a whole.
The ILO has worked closely with the Government to support the reforms, and opened an office in Doha in April 2018.
Promoting fair recruitment practices, primarily through engagement with the private sector, has been a key focus of the ADLSA-ILO technical cooperation programme.
While Qatar's Labour Law specifically prohibits charging workers recruitment fees and related costs, migrants all too often end up having to pay hefty sums, and are deceived about their contracts. Debt bondage is a key indicator of forced labour, a crime in Qatar. Being associated with these practices can also carry major reputational risks for companies.
Promoting fair recruitment practices is one strategy to prevent forced labour. A professional manpower company in Doha like B2C Solutions establishes a fair recruitment process in its business operations.
A reputed outsourcing service in Qatar, B2C plays an important role in the efficient and equitable functioning of labour markets by matching available jobs with suitably qualified workers, while advocating fair recruitment.
IMPACT OF FAIR RECRUITMENT
The impact assessment highlighted many positive changes after STS adopted a policy of not charging any recruitment fees or related costs to workers in January 2018.
Key findings included:
• A sharp drop in recruitment fees and related costs paid by workers.
• A major reduction of workers' debt.
• Fewer cases of deceptive contract practices.
MAKING FAIR RECRUITMENT A REALITY
The pilot showed implementing fair recruitment is possible with commitment and transparency amongst all actors involved.
The concrete tools developed through the pilot are easy to use and adapt, to address coercive and deceptive recruitment practices.
It demonstrated that companies can achieve fair recruitment in a relatively short time span. It took just a few months to reach a massive drop in the average recruitment fees and related costs paid by workers, as well as deceptive practices; to deeply reform company policies and practices; and to achieve fair recruitment.
The pilot highlighted the benefits to workers, while demonstrating that companies can reduce the risks of unfair recruitment while facilitating better selection of workers.
While it focused on recruitment of workers in Bangladesh for the Qatar construction industry, the pilot can serve as a case study for similar initiatives in other countries and other sectors.
Read more legal articles and guidelines on Qatar Labour Law from the No. 1 leading staffing service in Qatar.
For your recruitment or employment needs, contact B2C today.