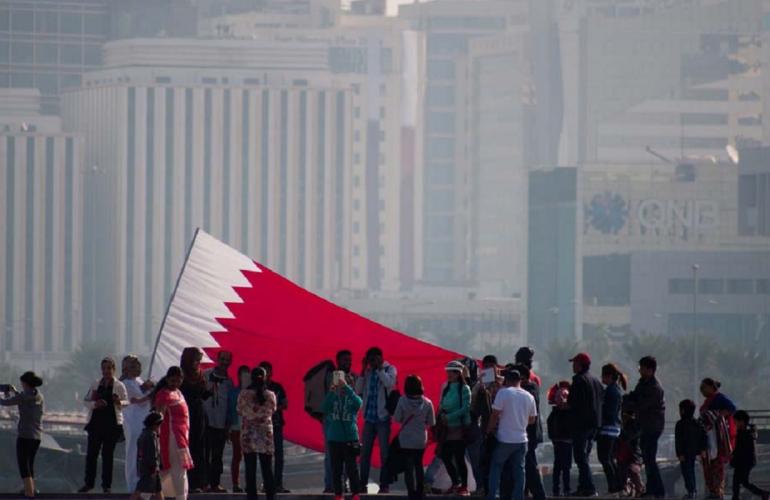 Qatar's population may soon hit one million as a growing number of expatriates flock to the gas-rich country in search of jobs in Qatar and business opportunities, a local daily reported.
Tens of thousands of foreign workers arrive in the country every month, said the local source, quoting a demographic expert.
"More and more people are attracted to Qatar as the country has been witnessing an economic boom due to the soaring oil prices and increased revenues from gas exports. The public and private sectors in the country have launched scores of multi-billion riyal infrastructure ventures and industrial projects, which require a large workforce running into thousands," the source was quoted as saying.
"If the current trend is maintained over the next few months, the country's population will soon cross the million mark," he was quoted as saying.
Diseases
Referring to figures released by the National Health Authority recently, the paper stated that some 46,730 foreigners underwent the mandatory medical check-up at the Medical Commission last month as a prerequisite for regularising their stay in Qatar for periods of over one month. It was a 23.6 per cent increase over the previous month.
The check-ups are conducted to ascertain that the people coming to Qatar for long-term stay are not suffering from serious communicable diseases like Aids and tuberculosis.
Are you coming to Qatar for work? Seek professional support from B2C Solutions and find more job opportunities in Doha instantly.
Qatar is experiencing drastic economic growth driven by surging gas revenues. The last census in 2003 put the Qatari population at 742,000, but the figure is estimated to have reached about 900,000, the source said.
"Such a large influx of people will keep the demand for housing units and commodities at a high level. The demand-supply ratio will be hard to be reconciled in the shorter term," said the demographic pprofessional.
For more details about Qatar Travel Policy and Labor Law, visit www.b2c-solutions.com.
If you are looking for a reliable recruitment company in Qatar, contact B2C today.