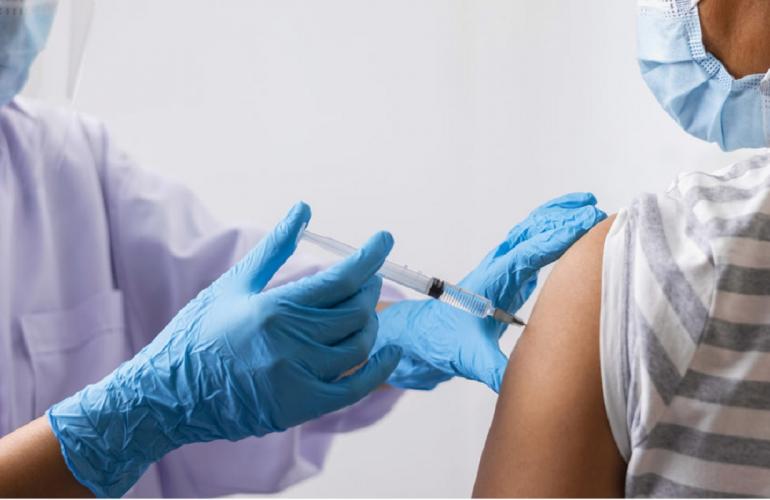 Qatar continues to administer Covid-19 booster vaccinations to selected high-risk individuals in Qatar, including those eligible expats with jobs in Qatar.
The Ministry of Public Health (MoPH) answered some Frequently Asked Questions (FAQs) to inform the public on who is eligible to receive the booster dose and the guidelines on scheduling appointments for this vaccination.
FAQs: COVID-19 Booster Vaccination in Qatar
Why is a COVID-19 Booster Vaccination needed?
The latest internationally recognised clinical evidence shows that average protective immunity obtained from the first two doses of the Pfizer-BioNTech and Moderna vaccines begins to decline after eight months.
The booster vaccination will give citizens and residents longer-term protection against all variants of COVID-19.
What is the process to make an appointment for a COVID-19 vaccine booster dose?
Primary Health Care Corporation (PHCC) are contacting eligible individuals directly to set an appointment. The Ministry of Public Health urged citizens and residents to receive their COVID-19 booster vaccination once eligible to ensure immunity and protection against COVID-19 remains.
An appointment is required for all COVID-19 booster vaccinations and currently no walk-in appointments are permitted.
Booster vaccines are available at all Primary Health Care Corporation health centers and PHCC is directly contacting people who are eligible to set an appointment.
Anyone who is eligible and has not yet been contacted can call the PHCC hotline on 4027 7077 to schedule an appointment. The vaccination appointments can also be made via PHCC's mobile app, Nar'aakom.
MoPH will open a vaccination center in Umm Salal to provide a booster dose of COVID-19 vaccine.
Who is currently eligible to receive a COVID-19 Booster Vaccination?
The Ministry of Public Health (MOPH) has announced that all individuals who received the second COVID-19 vaccine dose at least six months ago are now eligible for a COVID-19 booster vaccine.
Also eligible are:
• Those over 50 years of age
• Those who are immunocompromised
• Those, regardless of their age, with chronic medical conditions that increase their risk for contracting a severe case of COVID-19
• Frontline healthcare workers
Learn more about the health care services in Qatar by visiting the website of B2C Solutions, a manpower company in Doha, specializing in providing staffing services to employers and companies seeking to hire new workforce.
How to play your part to curb the spread of COVID-19?
With the recent increase in the number of COVID-19 cases in Qatar, it is important for everyone to play their role in controlling the virus by following precautionary measures:
• Adherence to physical distancing.
• Avoid close contact with others, crowded places and confined closed spaces where other people congregate.
• Wearing a face mask
• Washing hands regularly.
• Anyone suffering from COVID-19 symptoms should contact the 16000 helpline immediately.
This is important as the earlier the disease is detected the easier it will be to receive the right treatment and recover from it.
"Qatar has one of the lowest death rates due to corona around the world," according to Director of Public Health at MoPH, Sheikh Dr. Mohammed Al Thani.
He also said that "The vaccination rate has exceeded 85percent so far, and this is a good indicator for the fans who will attend during the FIFA World Cup Qatar 2022."
To be guided on the health system in this country and the current COVID-19 measures in place, visit the website of B2C.
If you need a reliable recruitment company in Qatar for your employment needs, contact B2C's professional team of recruiters today.