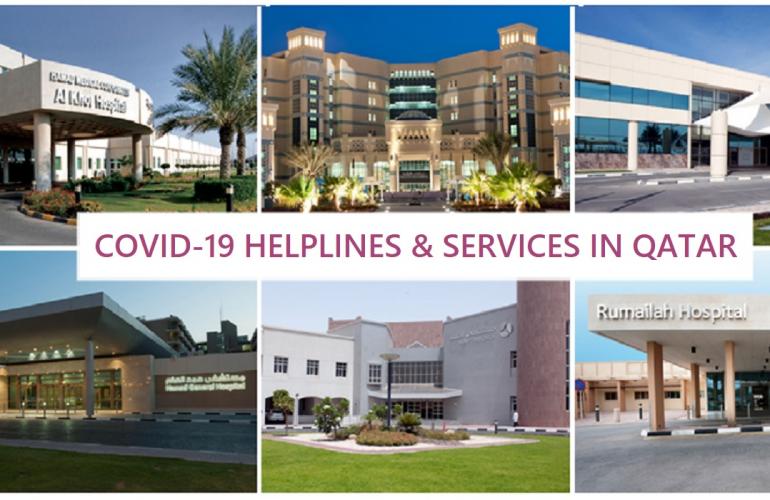 Qatar is currently witnessing the start of a third coronavirus wave due to the spread of the Omicron variant. Many people, including expatriates with jobs in Qatar, are affected by the current surge in COVID-19 cases in the country.
With the Omicron variant causing an increase in COVID-19 cases in Qatar, Hamad Medical Corporation (HMC) senior officials are asking for the community to support the Corporation's emergency services by only seeking care for emergency medical conditions.
All patients with non-emergency conditions are requested to use the following alternative services:
16000 - HMC's Virtual Urgent Care Service
• HMC's virtual Urgent Care Service is available to support people with urgent, but non-life threatening medical conditions through the main helpline on 16000, from 7am to 3pm, Sunday to Thursday.
PHCC Urgent Care Centers
• Primary Health Care Corporation's Urgent Care Centers are open 24 hours a day, 7 days a week for patients with urgent but non-life threatening medical conditions.
People want to be assured that "consistent" health care is available in their community, therefore, the Urgent Care Services provided by PHCC plays a critical role in ensuring the delivery of such services in a consistent manner, whenever and wherever patients may need.
The Urgent Care Units provide 24-hour care for patients of non-threatening medical needs under primary care scope, such as: minor burns, sprains, severe headache or earache, high fever, dehydration, and dizziness.
Other critical conditions will be stabilized and then immediately transferred by EMS for further care at HMC secondary care. The service is accessible to registered patients from any PHCC health center.
PHCC currently provides this 24-hour Urgent Care Service at the following health centers:
• Rawdat Al Khail HC
• Gharrafat Al Rayyan
• Al Kaaban
• Al Sheehaniya
• Al Ruwais
• Muaither
• Abu Baker Al Siddiq
• Umm Slal
PHCC Health Centers
• People with mild or moderate COVID-19 symptoms should call 16000 for advice or visit a relevant center for a COVID-19 test. COVID-19 PCR and Rapid Antigen Tests are available at more than 100 private clinics as well as all 28 PHCC health centers.
Read also: List of Health Center Numbers – Guide to Expats with Jobs in Qatar
Having a health card to avail of PHCC health care services is one of the benefits that a Qatar expat can take advantage of while working in Qatar. Read this article to know more about Benefits of Working in Doha and finding an Outsourcing Service in Qatar when you are looking for new job opportunities in this country.
999 - Critical Medical Emergencies
Only call 999 for critical medical emergencies. People with non-emergency conditions just make their own way to a relevant health facility and not request an ambulance transfer. This includes people with mild or moderate COVID-19 symptoms. As always, this service remains available and ready to support anyone with an urgent, life-threatening medical emergency and these individuals should not hesitate to call 999, according to Assistant Executive Director of the Ambulance Service, Mr. Ali Darwish.
The rising number of COVID-19 cases in Qatar is leading to enormous demand on HMC's Ambulance Service and Emergency Departments. These emergency services remain fully operational and ready to respond to all urgent, life-threatening medical emergencies, 24 hours a day, 7 days a week. However, HMC's officials are asking for people with minor, non-emergency conditions to seek help from alternative services.
For your recruitment or employment needs, contact B2C Solutions today.