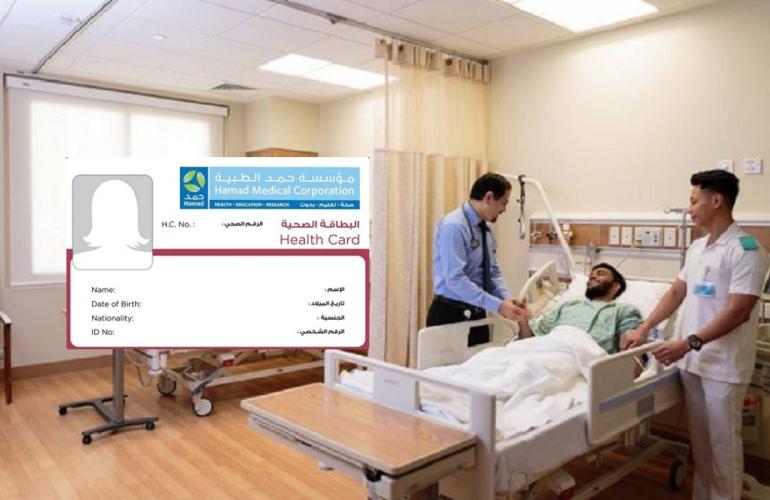 Qatar is a small country with 28.8 lakh inhabitants. Apart from this, many working individuals arrive in this country to earn bread and butter. We never know when our health will deteriorate, and hospitalization becomes an unavoidable necessity. Many people fall ill and need medical treatment to get well soon. We all know that the cost of medical treatment, medicines, surgeries in Qatar increases fast with each passing year. A fatal disease and continuous hospitalization can jeopardize the budget of people living from one paycheck to another. Individuals working in companies fall in constantly due to various reasons. That is why a health card is essential.
In simple words, a health card is a patient support system that allows you to reduce the cost of treatment by following the doctor's recommendations. All eligible individuals can get a health card and enjoy their various benefits from time to time.
Having a health card to avail of PHCC health care services is one of the benefits that a Qatar expat can take advantage of while working in Qatar. Read this article to know more about the Benefits of Working in Doha and finding an Outsourcing Service in Qatar when you are looking for new job opportunities in this country.
• Hospitalization at Subsidized Rates
With the help of a health card, you can get the required medical treatment quickly in all Primary Health Care Corporation (PHCC) health centers in Qatar. Such a thing often acts as a lifesaver when you have cash crunches and can't afford expensive medical bills. Just go to the nearest hospital, show your health card and enjoy the benefits of proper medical care at subsidized rates. The hospital will provide treatment, medicines, and related benefits free of cost (up to an insured amount).
• Savings on Your Hard-Earned Money
People in Qatar get health cards with certain limits. They can use it to cover medical expenses and save their hard-earned money. Some amounts from an employee's monthly salary are deducted every month.
• Financial Coverage for Siblings
In Qatar, most often, you get health cards with additional benefits. Working professionals also get this benefit. Being a company employee, you can use the card to cover the cost of medical treatments for your close siblings.
Our health is quite unpredictable in today's fast-moving world; wherein different health hazards emerge from time to time. Nevertheless, the presence of a health card helps you a lot. You can use it to get medical treatment treatments at discounted prices. It will provide you with financial relaxation and mental peace during medical emergencies.
Learn more about the health care services in Qatar by visiting the website of B2C Solutions, a manpower company in Doha, specializing in providing staffing services to employers and companies seeking to hire new workforce.
For your recruitment or employment needs, contact B2C today.