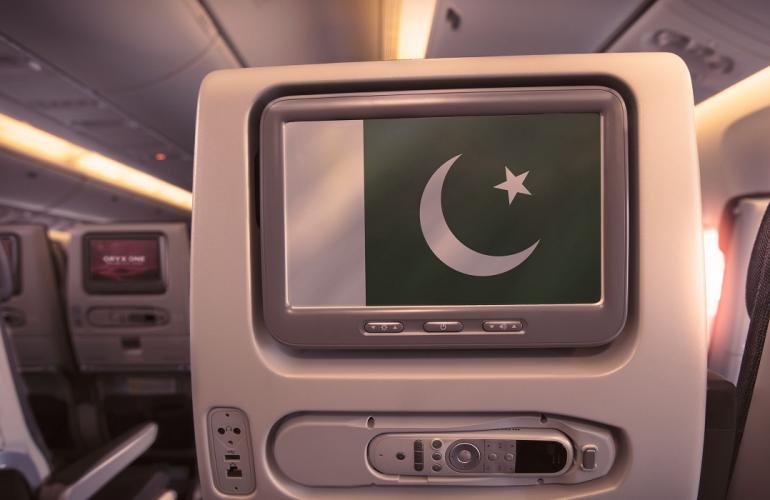 Good news for everyone living in Multan, Pakistan! Qatar Airways will start three weekly flights to Multan. It serves six cities in the country- more than 140 other destinations in different countries.
One of the most prestigious airline services globally, Qatar Airways resumed three weekly flights to Multan International Airport, Pakistan. The service will resume on 22 February 2022. The airline plans to take it to four from 27 March 2022. It suspended flights to Multan in March 2020 because of Covid-19. Airbus A320 will operate flights on this route and offer business class and economy class seats.
With 3 weekly flights to Multan, travelers can smoothly visit more than 140 destinations covered by Qatar Airlines. It includes popular places in Europe, the Middle East, Europe, and North America. In addition, Qatar Airways will operate 66 weekly flights to and fro from 6 airports in Pakistan with this move. It will help Pakistani individuals travel to Qatar and other popular destinations conveniently using the world's best airlines.
Flight Schedule:
• Tuesday, Thursday, and Saturday, (all times local)
• Doha (DOH) to Multan (MUX) QR616 departs: 20:45 arrives: 02:00 (Next day)
• Wednesday, Friday, and Sunday (all times local)
• Multan (MUX) to Doha (DOH) QR617 departs: 03:25 arrives: 05:15
Are you coming to Qatar for work? Seek professional support from B2C Solutions and find more job opportunities in Doha instantly.
Qatar Airways flight QR616 will depart from Hamad International Airport at 20:45, and reach Multan International Airport at 02:00 the next day. It will leave Multan International Airport at 03:25 and reach Hamad International Airport at 05:15. The new flight service offered by Qatar airlines will benefit Pakistani communities living in the Middle East, Europe, and North America. Now, they can freely roam across different cities in Pakistan, Qatar, and other countries covered by Qatar Airways and enjoy world-class amenities on board.
Whether you are a tourist, a citizen, or an expatriate with jobs in Qatar, it is essential to read this guide on taking items in and out the Hamad International Airport: Traveling to or from Doha? Here's a guide from a Manpower Company in Qatar on what you can and can't bring in the airport
Qatar Airways won multiple awards. It was declared the "airline of the year" at the 2021 World Airline Awards, sponsored by the international air transport rating organization, Skytrax. It is also famous as the
• 'World's Best Business Class',
• 'World's Best Business Class Airline Lounge
• 'World's Best Business Class Airline Seat',
• 'World's Best Business Class Onboard Catering,
• 'Best Airline in the Middle East.
It is a leading airline in the world that won the prestigious award surprisingly for the 6th time. (2011, 2012, 2015, 2017, 2019 and 2021). Now, it has become the first global airline to get the prestigious 5-Star COVID-19 Airline Safety Rating by Skytrax. Also, Hamad International Airport (HIA) has been awarded the first airport in the Middle East and Asia a Skytrax 5-Star COVID-19 Airport Safety Rating. These awards demonstrate the world-class facilities provided by Qatar airways to travelers and strict compliance with security norms. For more information, please visit qatarairways.com/safety.
For more Qatar travel guidelines, visit www.b2c-solutions.com.
If you are looking for a reliable manpower company in Qatar, contact B2C today.