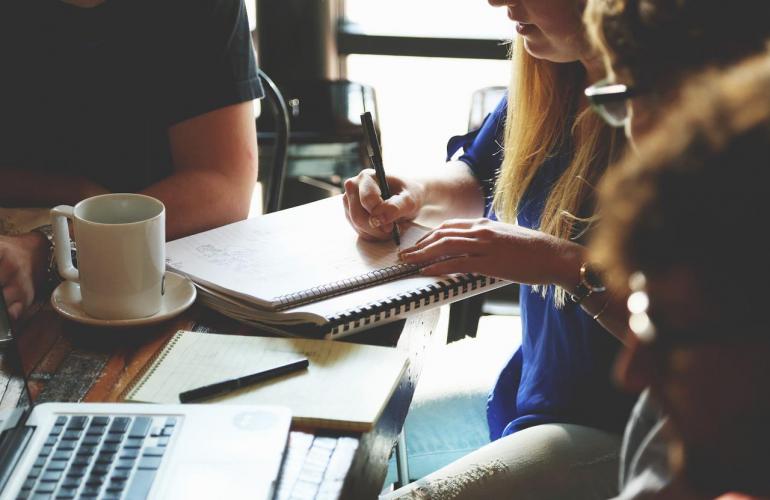 Useful Tricks To Successfully Get A Job In Qatar
Every year, a large number of working professionals from different countries try to get a job in Qatar using different means. But only a few of them get the suitable job.Out of 100 individuals that apply for Qatar jobs,78 of them face rejections during interviews with HR professionals, company management team, visa officers, etc. What should you do to increase your chances of getting a good job in Qatar? Here is our recommendations:
Do You Have The Necessary Educational Qualifications And Work Experience?
Usually, both semi skilled and skilled individuals can get suitable jobs in Qatar. But they need to prove their qualifications and work experience to companies and human resource agencies that conduct interviews. A person who has completed his graduation, holds technical expertise, and work experience is highly likely to get selected for jobs in Qatar. So after completing your education, work with registered companies in your home country and gain practical experience. You must have documented copies of your overall experience in a particular field. It makes it easier for Qatari companies to process your application for jobs and respond to you positively.
Update Your Resume And Other Documents
Before looking for job opportunities in Qatar, you must update your resume and other documents without making further delays. Search on Google and find out the resume format relevant in the Qatar job market. Create a fresh resume and mention all the necessary details in a correct format. The biodata must include your legal name, present and permanent address, educational qualifications, work experience, professional achievement, active mobile number and an email id. Make sure that your resume looks impressive at the first glance and has the potential to attract the attention of HR professionals.
Apart from a resume, you must collect a valid passport under your name, documents related to personal identification, no objection certificate from the police department, NOC letter from your current employer if you are engaged in a job, medical report, bank account details, etc. Keep the soft and hard copies of all these documents at your disposal. The easy availability of the required documents makes it easier for human resource companies to process your application for Qatar jobs and help you get a suitable employment opportunity as soon as possible.
Work With B2C Solutions
B2C Solutions is a prestigious human resource agency in Qatar with regional offices in India and other countries. You must contact this company to search for a good job in Qatar and increase your chances for the selection in interviews. Upon your request, HR managers and professionals working with this company communicate with you in real time, analyse your requirement for jobs, see the submitted documents and make all the necessary arrangements to help you get a suitable job in Qatar.
One of the main advantages of working with this prominent human resource company is that they protect you from malpractices in the job market. Their HR professionals have better knowledge about the reputation of companies working in Qatar and their legal status. So they will protect you from fraudulent job offers made by fake companies and travel agents and save your resources by providing you with the right information in real time. With B2C Solutions, job hunting in Qatar becomes a painless task.
Never Provide Inaccurate Information In Interviews
All job aspirants must keep in mind that the Qatar government gives a red carpet welcome to all those individuals who provide accurate information about their educational qualifications and work experience. One of the main reasons why human resource companies and the Qatar Embassy in your country reject the application of a large number of job aspirants is that they provide inaccurate information in resumes. They also tell a lie during interviews and communication with visa officers just to land in Qatar for employment opportunities. Therefore you must provide correct information about your educational qualification and work experience, correctly answer all questions asked by interviewers and visa officers to increase your chances of getting a job in Qatar.
Increase Your Knowledge About Qatar And How Things Work In This Country
It would be helpful for you if you increase your knowledge about Qatar and how companies work in this country. You can find information on the world wide web. Our HR professionals brief you about the applicable labour laws, working conditions, rules and regulations you need to follow at the workplace, and code of conduct in the country. Knowledgeable candidates stand a better chance to get a suitable job in Qatar than average job aspirants who know nothing about this beautiful & developed Middle East country.