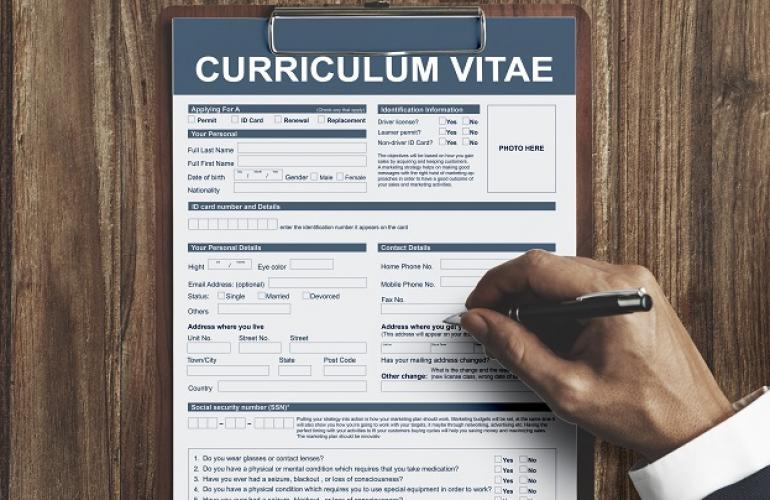 Finding a new job can be an exciting yet exigent period of time. It is also challenging and anxious to wait for the outcome when the job application has been sent out. The first step every individual would be prepared to apply for the desired job is a Curriculum Vitae (CV).
Picturing the process that we found a job that would make us the right candidate and we applied for it and wait for the response, but it never happens. Yes, it sounds familiar because it happens to most of us who are hunting for jobs, although we have the positive mindset that we will receive a call back due to the relevant experiences and skills we acquired.
So, how does that happen can be the common question muddling on our minds? This is where we need to comprehend the importance of writing a good CV that will stand-out among the other candidates who applied for the same job.
Let us discuss some of the best techniques to frame or write a Curriculum Vitae. This is applicable in every part of the world, but recruiters in Qatar will always be impressed by these techniques.
1. Choosing the catchy format
Keep this as a reminder that each time you apply for job, you are competing against at least 200 candidates. That's right! It is a tough competition out there especially in the small yet enhanced infrastructural country. The posted jobs in Qatar are not easy to find and apply, but to make your CV look very good by giving adequate information by standing out among other candidates is essential as it gets you where you want to be.
Choosing clear and legitimate format is essential as it should be very catchy and readable for the recruiters. Also, you should ensure your CV layout is consistent as it must set one-inch margins for all the sides. Ensure the all the headings given in the CV are uniform by making them larger and in bold and also can underline to make it catchy.
If asked for a mandatory photo or you prefer attaching a photograph, make sure it is a professional looking picture, and not as stuff as an ID photo. Ensure to make your CV brief and add points that are relevant to the job you are applying.
2. Including contact information
It is essential to add your contact details so that the recruiters will be able to track you down if they are impressed with your CV or work portfolios.
Some of the vital information you must include is Full name, Professional title, Email address, Telephone number, Linkedln Profile and Home address.
Contact information like Linkedln must be given without any excuses as this will enable them to research about you online, which all the recruiters in Doha choose to go with.
3. Include a Profile Summary
Including a profile summary is essential and it is not merely a must to include anywhere but in the top as this gives an overview about you and your objectives.
It does not have to be very long but you can write in one paragraph highlighting your main objectives and relevant skills. This enables the recruiters in Qatar to obtain an overall understanding about you before reading the whole CV.
4. Presenting the educational qualifications rightly
This is very important aspect of CV as recruiters gets to know your skills and educational qualifications. Having this framed right gives a good outcome for your call back.
You must ensure to add graduation year (or expected graduation year), the degree name, Institution's name and honours (if applicable). This way must be precisely followed in each educational qualification you may have.
5. Organising all information on a CV template
Thanks to the innovate and latest technologies, we all have the online tools and templates that makes our life easy. There are numerous templates available online and we just have to copy, paste and organise all the adequate information to these templates that will make our CV look good and standard.
Having it on a mere word document although the information is relevant and excellent, it is not advisable to send copies as it looks very plain and anyone can edit it too.
This given the reasons we can follow all the above-mentioned techniques in order to guarantee that our CV stands out and is best among all the other candidates.