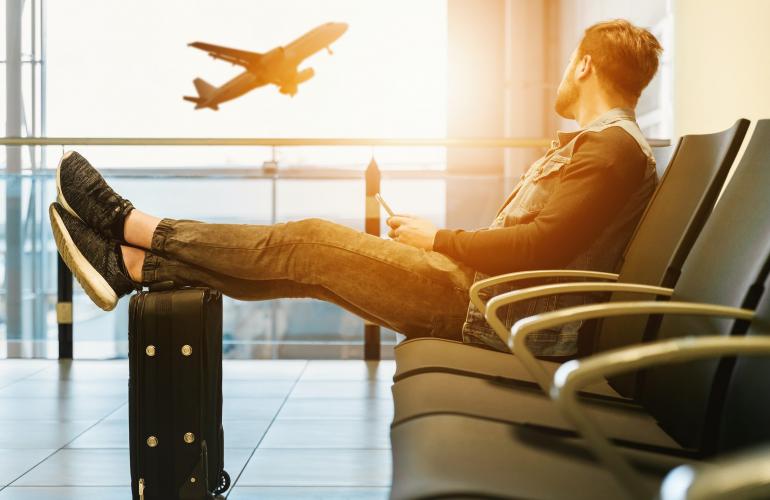 Is Migration To Qatar An Expensive Affair? A Complete Guide For All Job Aspirants
Qatar- a developed country in the Middle East, is often regarded as a paradise on the planet due to its advanced economy, amazing beauty,lots of tourist destinations, etc. Therefore, a large number of working professionals from different countries want to move to Qatar for good jobs and employment opportunities & lead a high-quality life. It is one of the most expensive countries on the earth. So,many people consider migration to Qatar an expensive affair. So, what is the ground situation for working professionals? Let's find out.
As per the living standards in Qatar,salaries in 2022 allow nearly all residents to meet all essential needs comfortably.The prices of essential services and products correspond to the local income. We must always keep in mind that Qatar will host the 2022 FIFA World Cup. So, it is taking sincere steps to make 12 stadiums and hotels, and modernize the transport system. Qatar's government is also planning to build a new city with inhabitants 200,000 people. Nevertheless, the situation for migrant workers is different in Qatar.
Remember, the per capita income in Qatar is $88,000. But, the average salary of migrants ranges from $500 (QR 1,820.50) to $1000 (QR 3,641). Usually, migrant workers have to work 8 hours daily. So, they have a different standard of living than that residents in Qatar. You should work with B2C Solutions to get good jobs and employment opportunities with decent monthly payments and working conditions. It will help you lead a comfortable life. You need to know English or Arabic to work conveniently in Qatar.
● Temporary Work Visa
You can get this visa after entering Qatar. For this, you need to ensure your nationality, intended job, and sponsorship is verified by the relevant department of the Qatar government. Otherwise, your visa will not be processed and you will have to return to your homeland. A temporary work visa allows you to stay in Qatar for one year. After analyzing your performance and work quality, the employer can extend your work permit and take care of all formalities. You need to go under medical examination, blood test, and fingerprinting 3 days after arriving in Qatar.
● Permanent long-term Work visa
If you wish to work in Qatar for a long time and get a residence permit and citizenship also, then a permanent long-term work visa is the best option. You need to have a local sponsor, accept the employment contract, and arrive in Qatar to get this visa. Moreover, getting a long-term visa is possible only when we have a short-term visa. It remains valid for 3 years and can be extended upon your request. If you want to leave the country, you will have to obtain an exit visa first.
The process to Change The Job In Qatar
In Qatar, you must work with an employer for at 2 years. When your contract expires, you need to get NOC from the existing employer declaring that you owe nothing to him. If this is not possible in your case, leave the job, receive the status of the visa channel, and return to Qatar again. It happens when you don't fulfill the existing employment contract.
Conclusion
Indeed, Qatar is an expensive country, but you earn at least 3 -5 times more salary in this country. While living in Qatar as a migrant worker, you should follow financial discipline, avoid overspending habits and spend the hard-earned money wisely. Get along with B2C Solutions to enjoy the benefits of professional HR services and get good job opportunities with prestigious companies in Qatar.